EXECUTIVE BOARD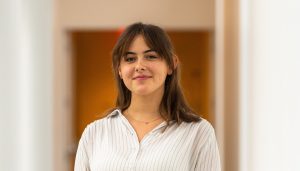 President Estelle Burkhardt – Estelle is a junior from California studying Bioengineering and pursuing a minor in Engineering Entrepreneurship. Her interests include medical devices and how that medical technology can be developed for foreign economies, cultures, and healthcare systems. Outside of BMES she is involved with Doctors Without Borders and does research in the Biedermann Lab for Orthopaedic Surgery.
Vice President Neepa Gupta – Neepa is a junior Bioengineering student from Hopewell Junction, New York. She is interested in pursuing the pre-medical track and getting involved in oncology research at Penn. Outside of BMES, she is involved in FIMRC and PWBS, and enjoys dancing through Penn Masti and CityStep.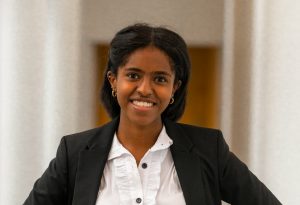 Treasurer Mahelet Asrat – Mahelet is a junior minoring in Computer Science. She is also involved with the National Society of Black Engineers(NSBE). She is interested in using technology to help low-income countries get higher standards of living. In the future, she hopes to further learn about technology and how it can be used for social equity. In her spare time, she enjoys trying new foods, watching Netflix, and playing soccer.
---
INTERNAL AFFAIRS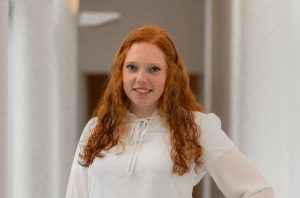 Vice President Gabriella Daltoso – Gabriella is a Sophomore from Boise, Idaho studying Bioengineering and pursuing a minor in Engineering Entrepreneurship. On campus, she works at the Basser Center at Penn Medicine as well as being involved in Chi Omega Sorority. Her other interests include hiking, cooking, and listening to Spanish music.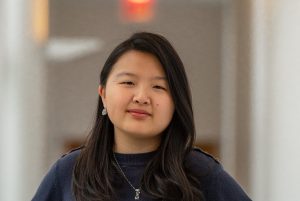 Grace Qian – Grace is a sophomore from Dover, Massachusetts who's currently studying Bioengineering. At Penn, she is also an editor at UnEarthed, part of Penn Boxing, and works both at the Van Pelt Circulation Desk and as a Student Docent at the Arthur Ross Gallery. She hopes to get involved with research soon. Some of her other interests include painting, arranging music, and singing.
Carly Flynn – Carly is a freshman from Omaha, NE studying Bioengineering. Outside of BMES, she is also a board member for the Society of Women Engineers and volunteers on staff for a local leadership organization. Throughout her time at Penn she hopes to get involved in research, with a current interest in biomaterials. In her free time, Carly enjoys spending time outside and baking.
Isaac Kim – Isaac is a freshman from the Philadelphia suburbs studying Bioengineering on the pre-med track. He is interested in cell and tissue engineering and has studied ovarian cancer and melanomas through internships at Penn's Ovarian Cancer Research Center and the Wistar Institute. Outside of BMES, Isaac is involved with the Society of Asian Scientists and Engineers as well as the Penn Symphony Orchestra, where he plays cello. In his free time, Isaac enjoys sleeping, watching anime, taking walks, wandering about aimlessly, making Zoom backgrounds, raiding the food trucks in Philadelphia, and occasionally practicing cello (in the rare moments that he feels motivated to do so).
---
EXTERNAL AFFAIRS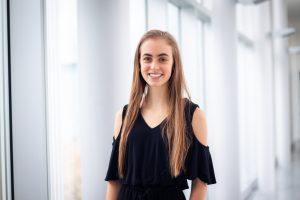 Vice President María José Suárez – María is a junior from Costa Rica studying Bioengineering. María is passionate about research, and enjoys working on a lab studying behaviors regarding food intake. She is also part of the Engineering Dean's Advisory Board, where she works to improve the lives of students in Penn Engineering. Apart from academics, Maria enjoys her daily runs by the river, as well as baking with her roommates.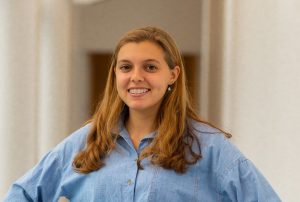 Gabrielle Solomon – Gabrielle is a junior in Bioengineering and is pursuing the premedical track. Outside of BMES, she is a board of the Society of Women Engineers, a teacher for Access Engineering, and a member of an intramural soccer team. In her free time, Gabrielle likes running, watching movies, and cheering on Boston sports.
Sanju Peddagorla – Sanju is a freshman in bioengineering with a minor in CIS, with interests in nanotechnology and biomedical devices. She is also involved in Society of Women Engineers on the marketing committee. Besides academics, Sanju enjoys running, traveling, and drinking lots of coffee.
Jamie Moni – Jamie is a freshman from New Jersey studying Bioengineering. Within Bioengineering, he is interested in tissue engineering and medical devices. Outside of BMES, he is on the board of USABE and a freshman representative of NSBE. In his free time, he likes listening to podcasts and watching soccer.
---
MARKETING AND TECHNOLOGY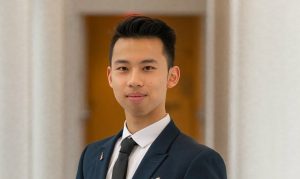 Vice President Allen Gan – Allen is a sophomore from California studying Bioengineering. His interests include regenerative medicine, epigenetics, and stem cell research. Outside of BMES, he pursues filmmaking, digital marketing and classical music.
Praneet Gundepudi – Praneet is a freshman from Grand Rapids, Michigan studying Biomedical Science and will be concentrating in Neuroengineering. Aside from BMES, Praneet is also involved in eMED, the Phi Delta Epsilon pre-medical fraternity, and the Penn Dhamaka dance team. In his free time, he loves to play basketball and tennis and plays the saxophone. After Penn, he is planning to go to medical school to go into neurosurgery.
Pavan Raghupathy – Pavan is a freshman from Dayton, Ohio studying Bioengineering. He is currently planning to follow the pre-medical track. In his spare time, he enjoys playing the Indian flute for Penn Sargam, playing basketball, and watching the NFL and NBA.
Nisha Shah – Nisha is a freshman from South Burlington, Vermont. She is studying Bioengineering, with interests in nanomedicine, neuroengineering, and biomedical devices. Along with BMES, Nisha is involved with the Penn Raas dance team and hopes to explore research soon. In her free time, she enjoys hiking, baking, and sewing.
---
OUTREACH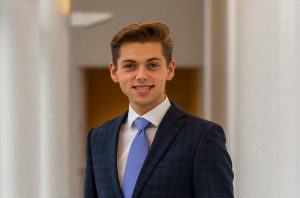 Vice President Chris Pinto – Chris is a junior from Yorktown, NY studying Bioengineering and Finance. His research is focused on orthopedics and currently works at the Biedermann Lab for Orthopedic Research. Outside of BMES, Chris is involved in the Kite & Key Society and likes to ski!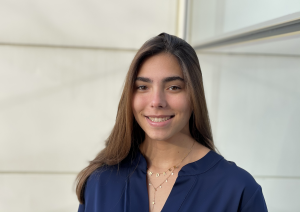 Andrea Urdaneta – Andrea is a freshman from Chicago, originally from Venezuela. She is studying Bioengineering, with an interest in developing prostheses. She plans on conducting research on how to engineer prostheses that are more similar to biological body parts. In her free time, Andrea enjoys traveling and exploring new places!
Sharon Zheng – Sharon is a freshman from Maryland studying bioengineering and is pursuing the pre-medical track. She is interested in nano-medicine, tissue engineering, and diagnostic devices. Outside of BMES, she is involved with FLITE. In her free time, she crochets, goes on walks, and hangs out with friends.
Srish Chenna
---
SENIOR ADVISORS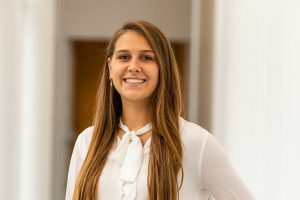 Andreana Izotov – Andreana is originally from San Diego, California. She is pursuing a minor in Engineering Entrepreneurship and is interested in product design and medical devices. Her favorite place is the beach and she likes to SCUBA dive and swim in her free time.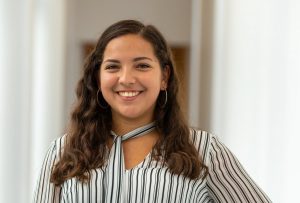 Sofia Gonzalez – Sofia is a senior from Houston, TX studying Bioengineering with a minor in Economics. Her academic interests range from the entrepreneurial aspects of bioengineering to bringing innovative science to patients. She is also involved in her sorority, Sigma Kappa, and the Kite & Key Society. In her free time, Sofia loves reading nonfiction books, playing sudoku, and going on walks in Philadelphia.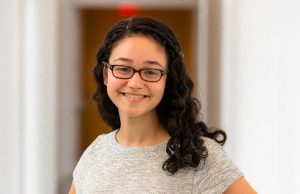 Amy Azaria – Amy is a senior from Massachusetts studying Bioengineering with a minor in Mathematics. She is particularly interested in using computer science as a way to model and examine biology. Outside of BMES, Amy is a member of Theta Tau (Penn's professional engineering fraternity) and is a research assistant in the Raj Lab. In her spare time, you can find her cooking or exploring the city.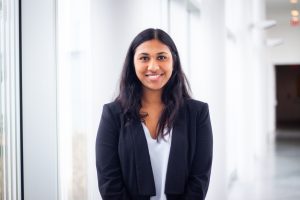 Rachel Madhogarhia – Rachel is a senior studying bioengineering with a double-minor in Philosophy and Mathematics. I'm originally from Southern California, and in my spare time I love to spin, golf, play tennis, and go to my friends' performing arts shows!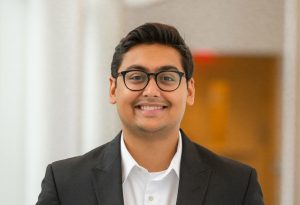 Nikhil Maheshwari – Nikhil is a senior in Bioengineering from Pittsburgh. He plans on pursuing a minor in computational neuroscience and neuroengineering. He currently works as a research assistant in the Wolf Lab. In his free time he enjoys playing basketball and tennis and being a huge Seahawks fan.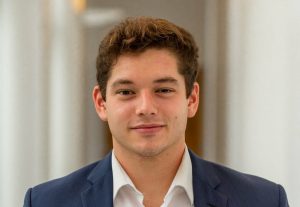 Nicholas Sifuentes – Nick is a senior from Ohio studying Bioengineering and pursuing a minor in Engineering Entrepreneurship. He is involved in the Penn Newman Center as well as Greek Life. Following Penn, he has an interest in law school and eventually beginning his own startup venture.