2021-2022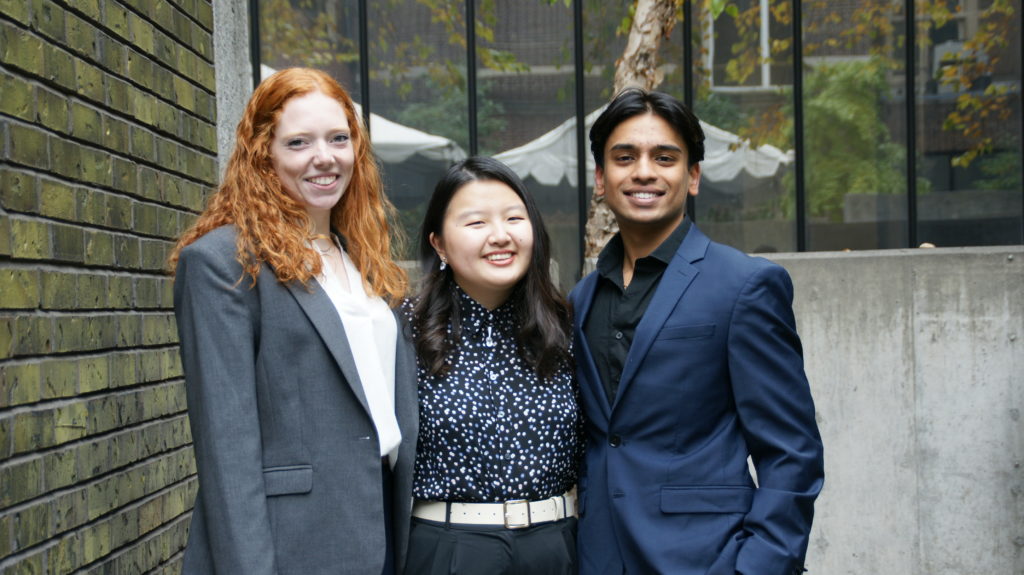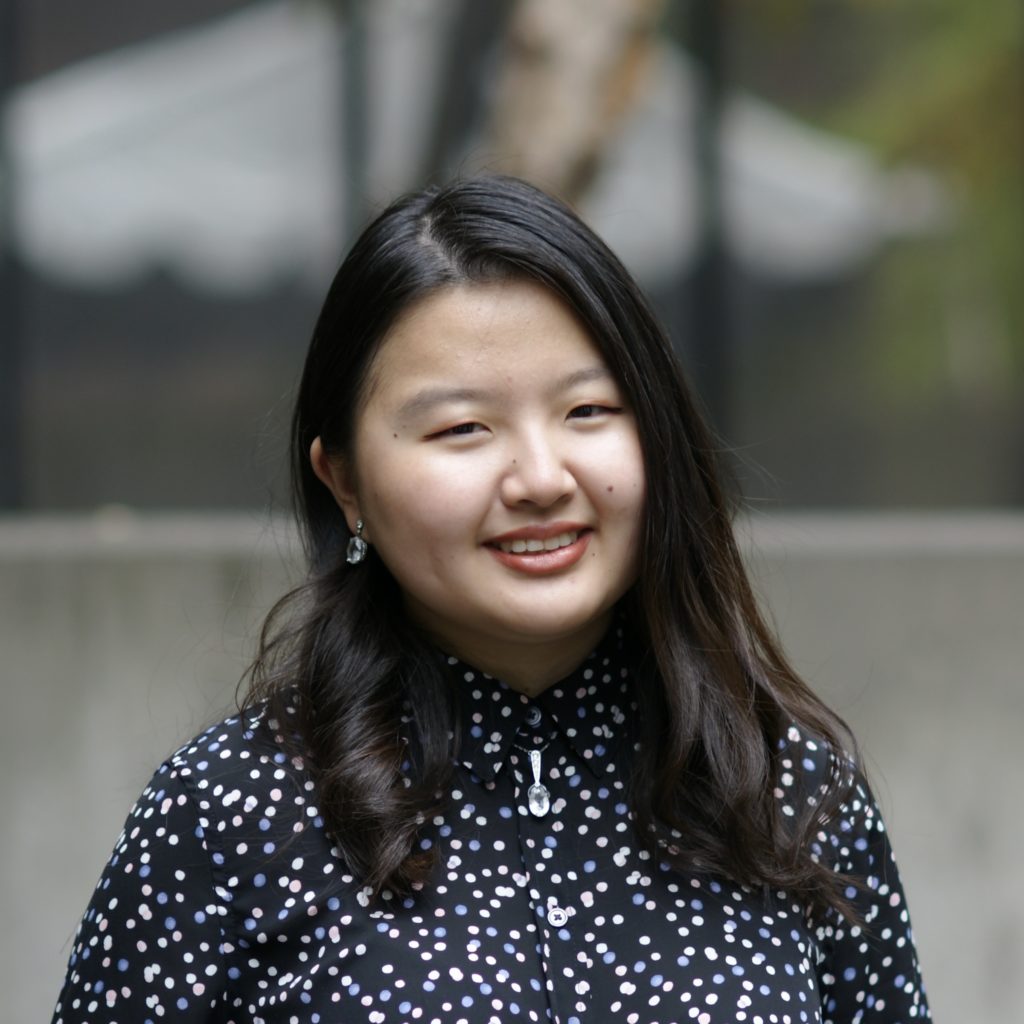 President – Grace Qian is a Junior from Dover, Massachusetts who is studying Bioengineering and minoring in Computer Science. At Penn, she is also a member of Keynotes a Cappella, Unearthed, and a tutor at the Weingarten Center. She started doing research with Penn's iGEM team over the summer. Some of her other interests include painting, arranging music, and singing.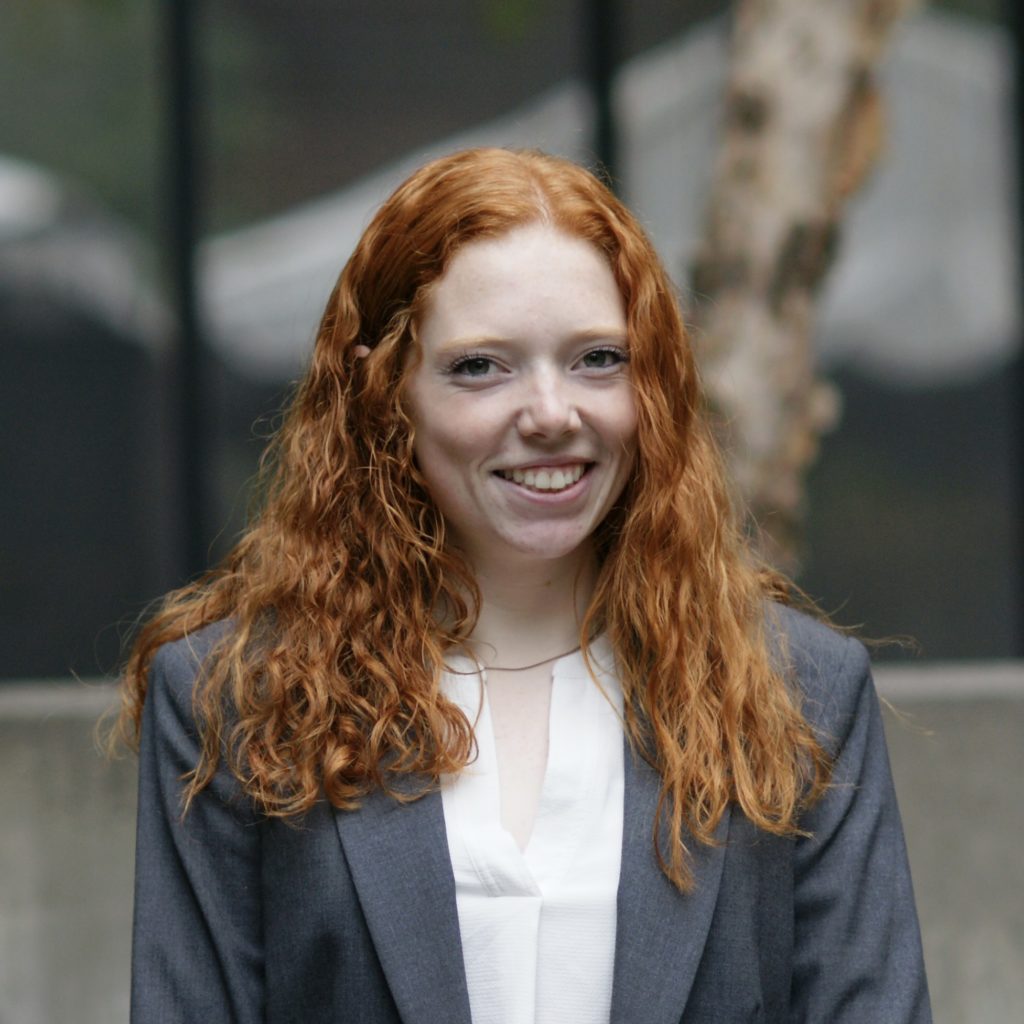 Vice President – Gabriella Daltoso is a Junior from Boise, Idaho who is studying Bioengineering and pursuing a minor in Engineering Entrepreneurship. Outside of BMES she is a member of Kite and Key, Greek Life, and Mah Jongg Club. In her free time she enjoys backpacking, cooking and listening to Spanish music.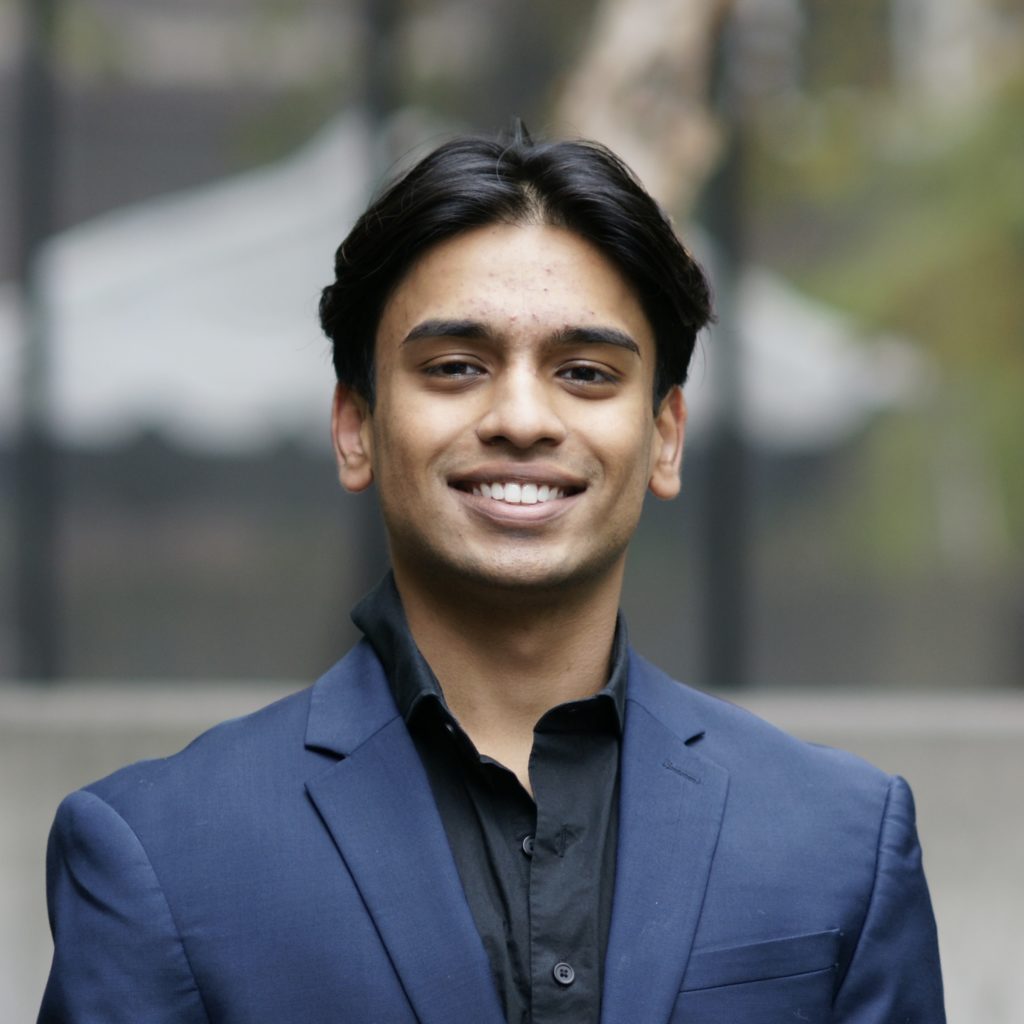 Treasurer – Praneet Gundepudi is a sophomore Neuroscience and HSOC major who is on the pre-medical track. Aside from his role in BMES, he holds a board position in Engineers in Medicine, is in the Phi Delta Epsilon pre-medical fraternity and Sig Ep, and is also on the Penn Dhamaka dance team. He also does pediatric neuroblastoma therapeutics research in the Children's Hospital of Philadelphia. Much of his time is spent dancing or playing and watching sports aside from classwork.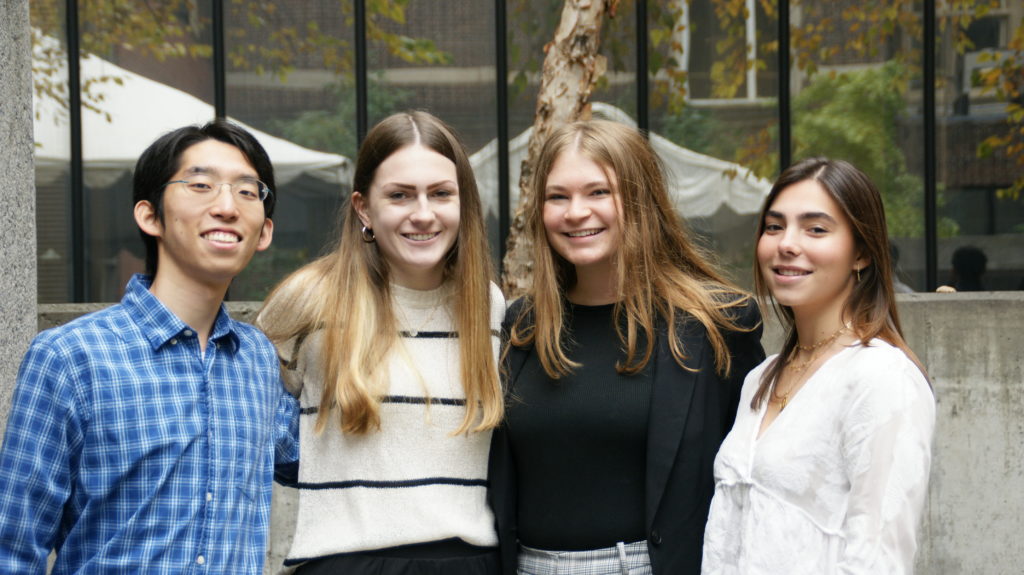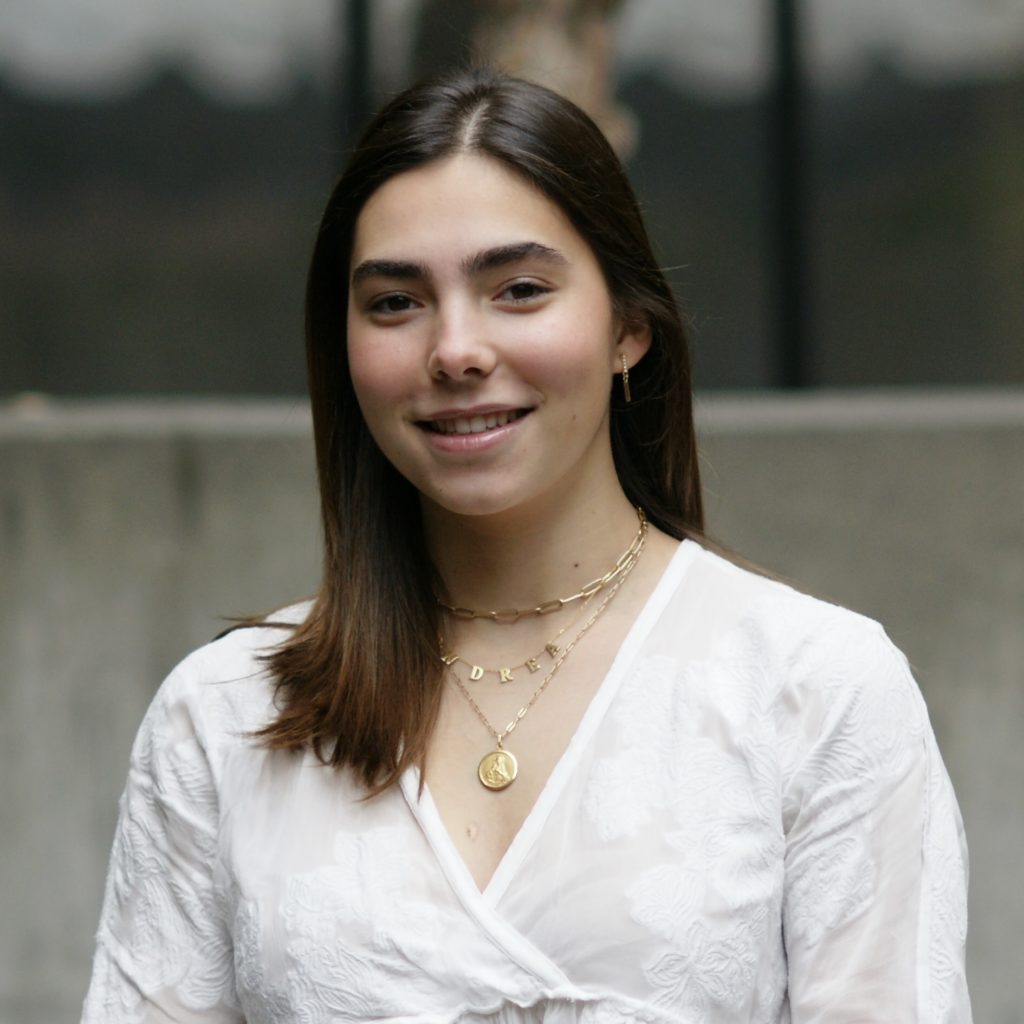 Vice President – Andrea Urdaneta is a sophomore from Chicago, originally from Venezuela. She is studying Bioengineering, with an interest in developing prostheses. She plans on conducting research on how to engineer prostheses that are more similar to biological body parts. In her free time, Andrea enjoys traveling and exploring new places!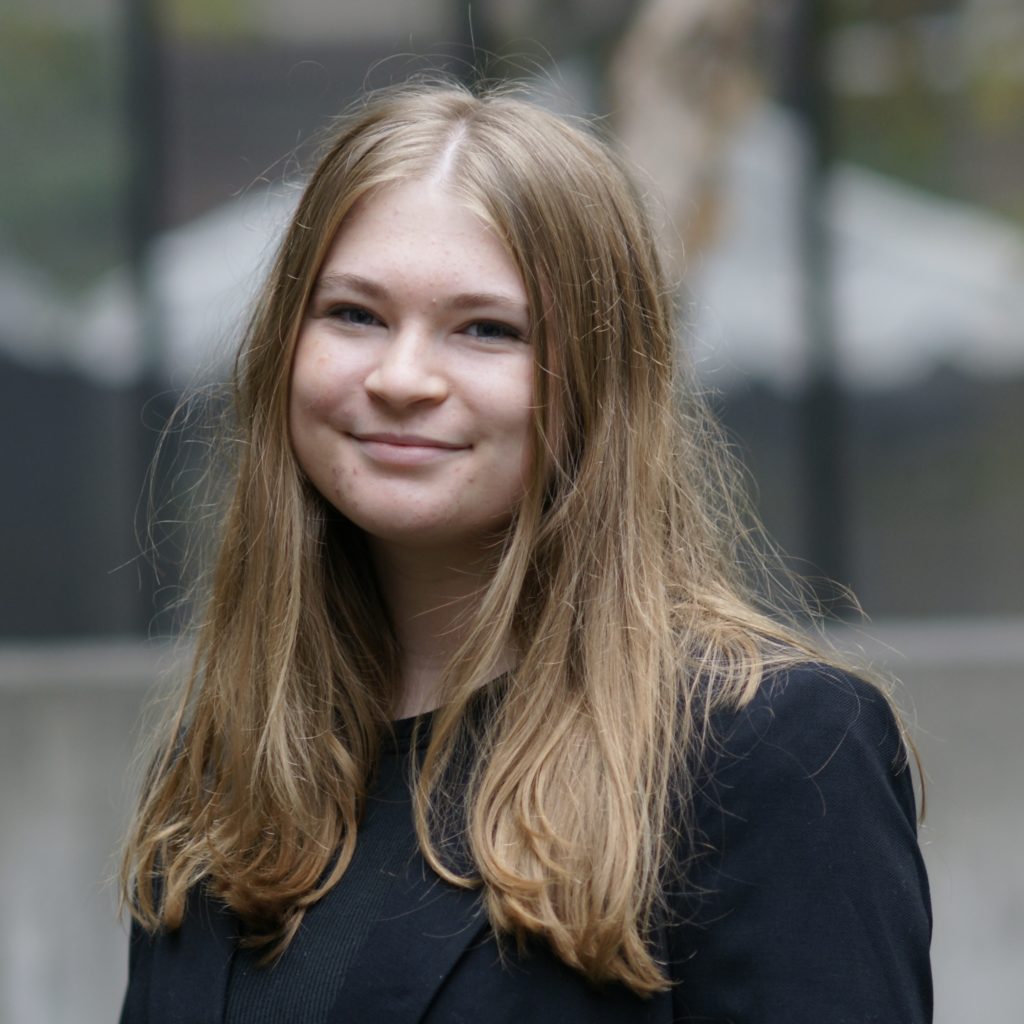 Carly Flynn is a sophomore from Omaha, NE studying Bioengineering. Outside of BMES, she is also a member of Theta Tau and volunteers on staff for a local leadership organization. Throughout her time at Penn she hopes to get involved in research, with a current interest in biomaterials. In her free time, Carly enjoys thrifting and baking.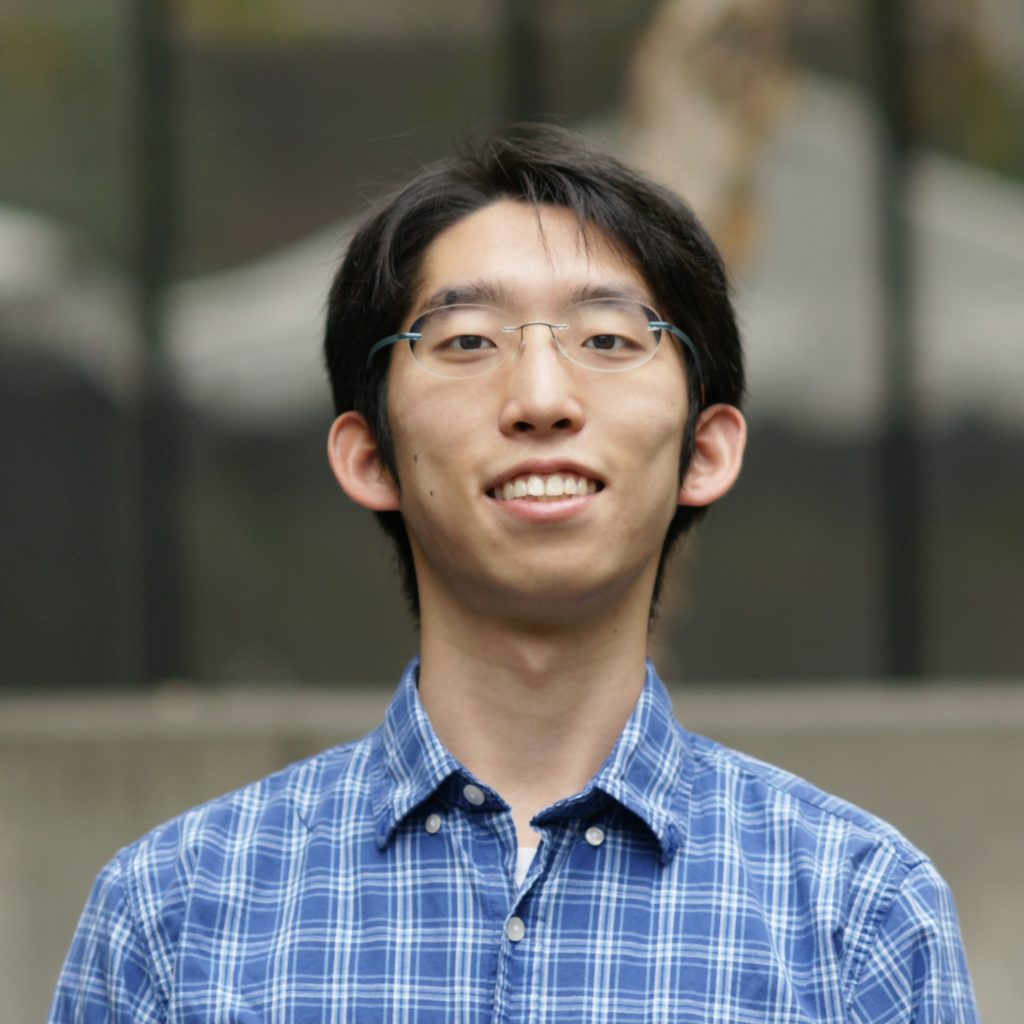 Isaac Kim is a sophomore from the Philadelphia suburbs studying Bioengineering on the pre-med track. He is interested in cell and tissue engineering and has studied ovarian cancer and melanomas through internships at Penn's Ovarian Cancer Research Center and the Wistar Institute. Outside of BMES, Isaac is involved with the Society of Asian Scientists and Engineers and serves as a Resident Advisor.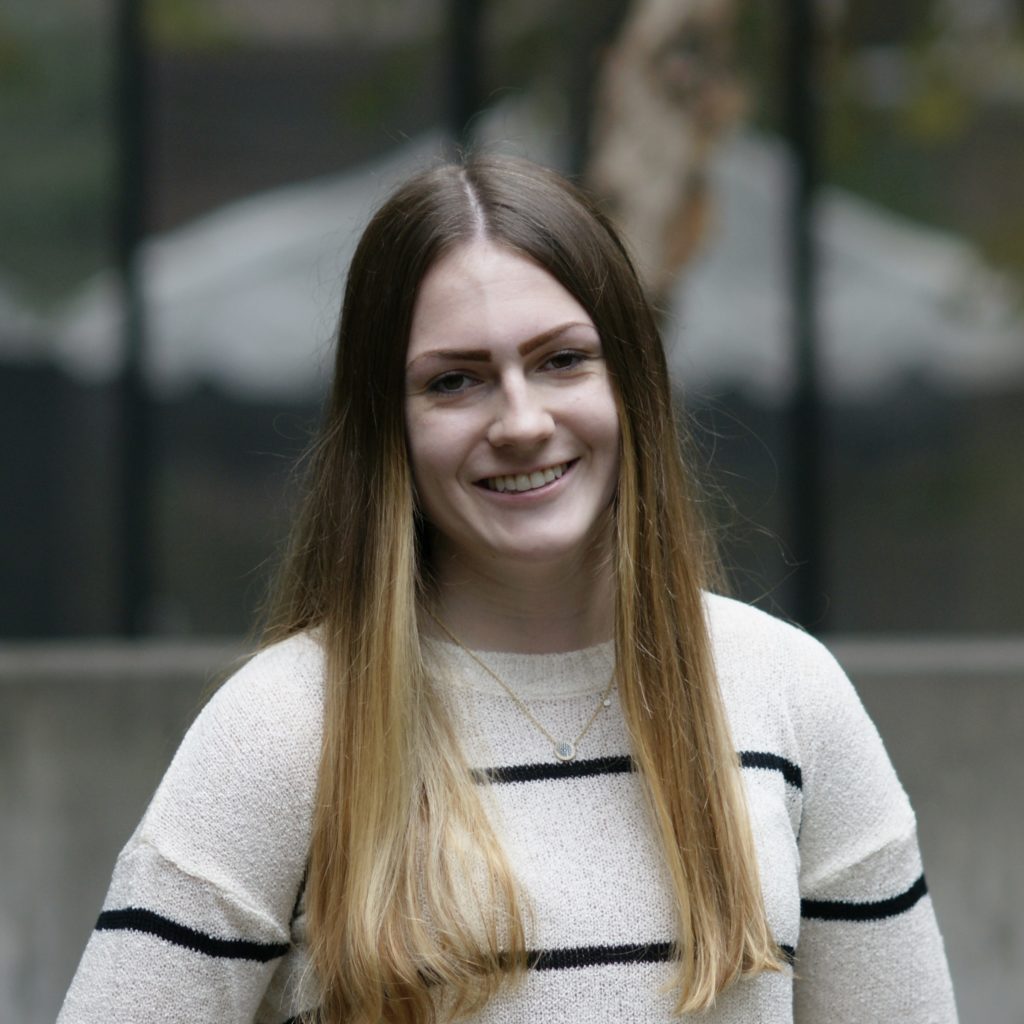 Kaitlin Mrksich is a freshman from the Chicago suburbs majoring in Bioengineering on the pre-MD/PhD track. Her research interests are in nanomedicine, drug delivery, and synthetic biology, and she has experience in both academic and industry research settings. Outside of BMES, Kaitlin is on the eMED board. In her free time, she enjoys watching movies, traveling, and spending time with her friends.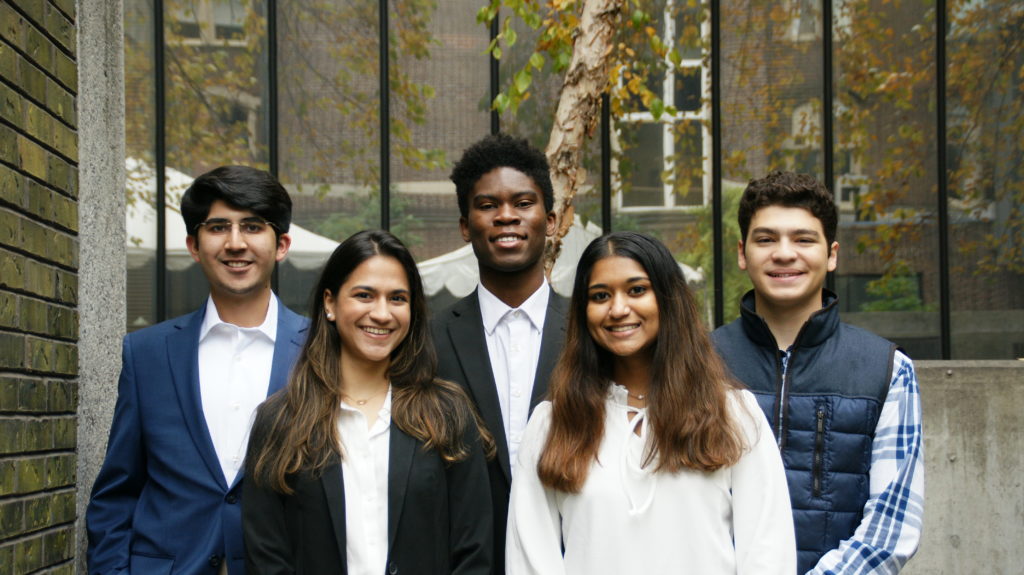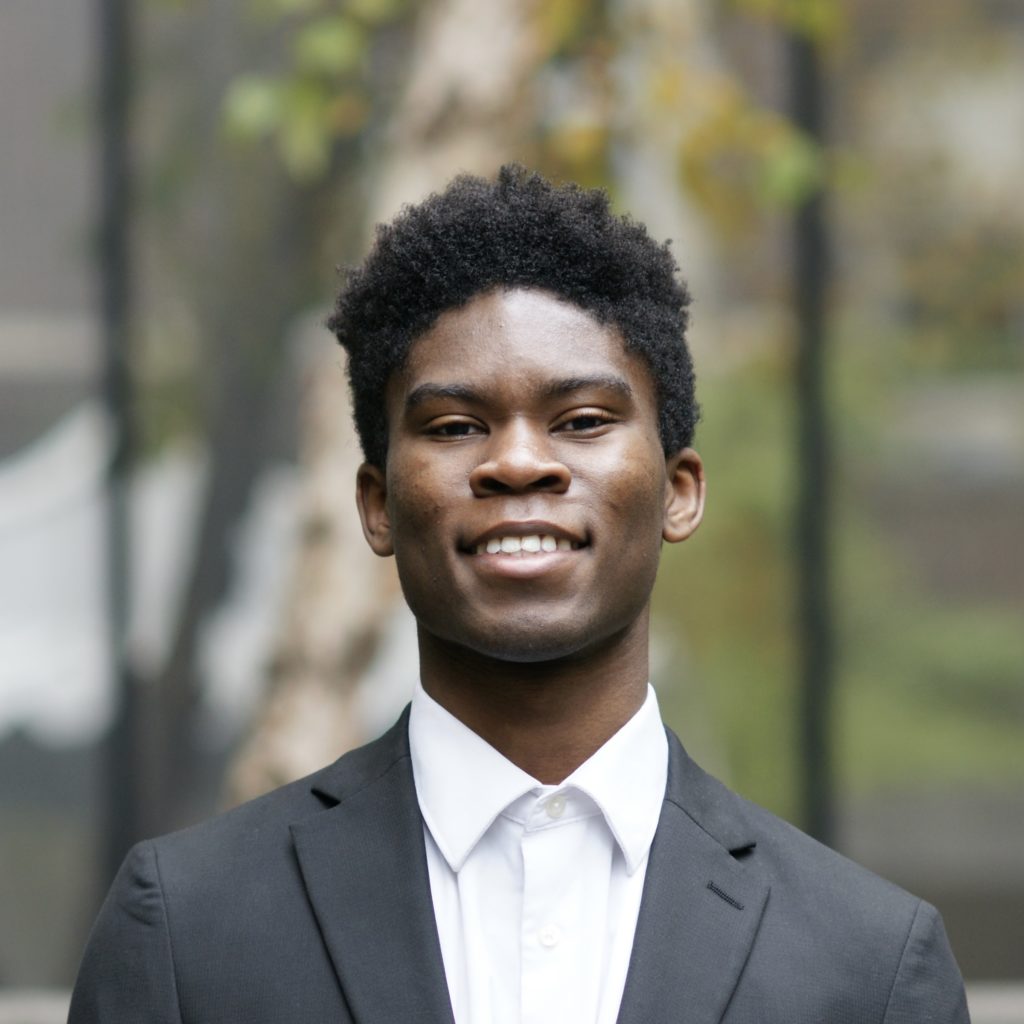 Vice President – Jamie Moni is a sophomore from New Jersey studying Bioengineering. Within Bioengineering, he is interested in tissue engineering and medical devices. Outside of BMES, he is on the board of USABE and a freshman representative of NSBE. In his free time, he likes listening to podcasts and watching soccer.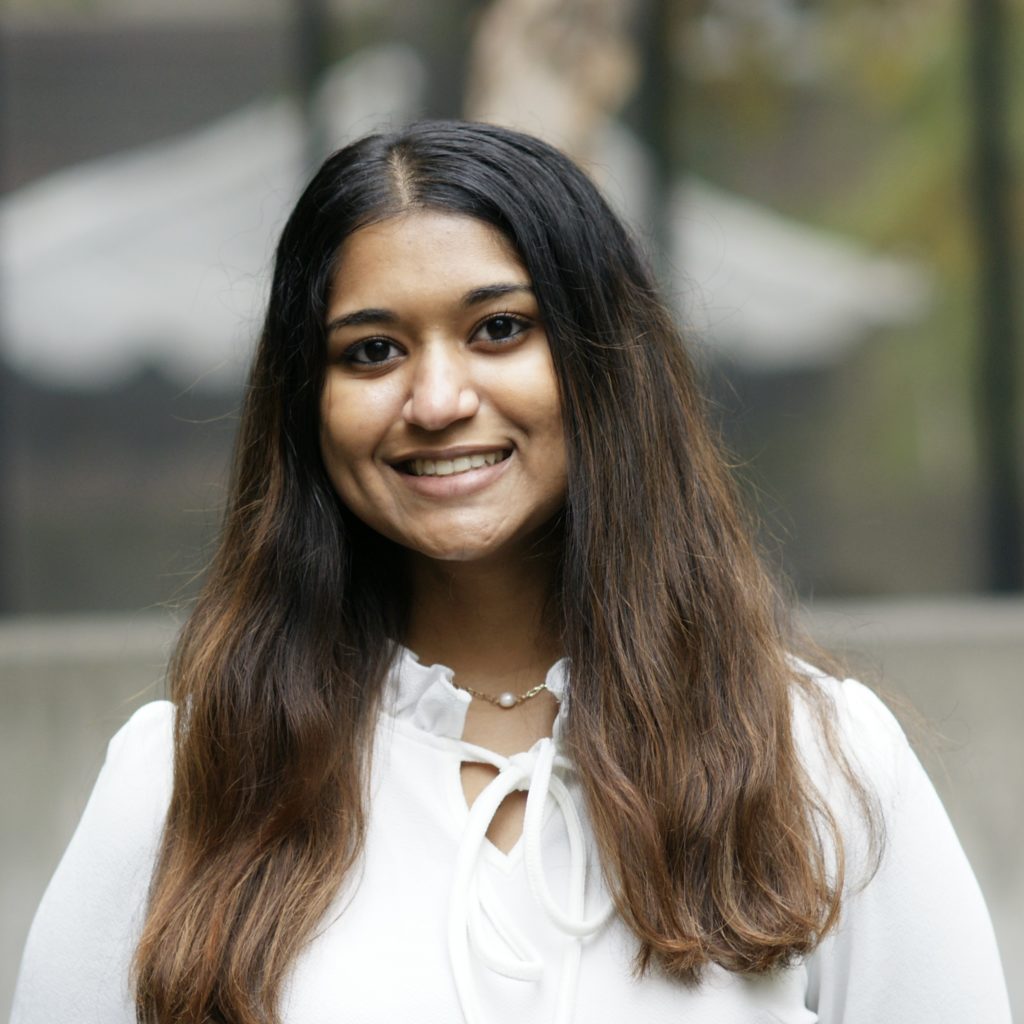 Sanju Peddagorla is a sophomore in bioengineering with a minor in CIS, with interests in nanotechnology and biomedical devices. She is also involved in Society of Women Engineers on the marketing committee. Besides academics, Sanju enjoys running, traveling, and drinking lots of coffee.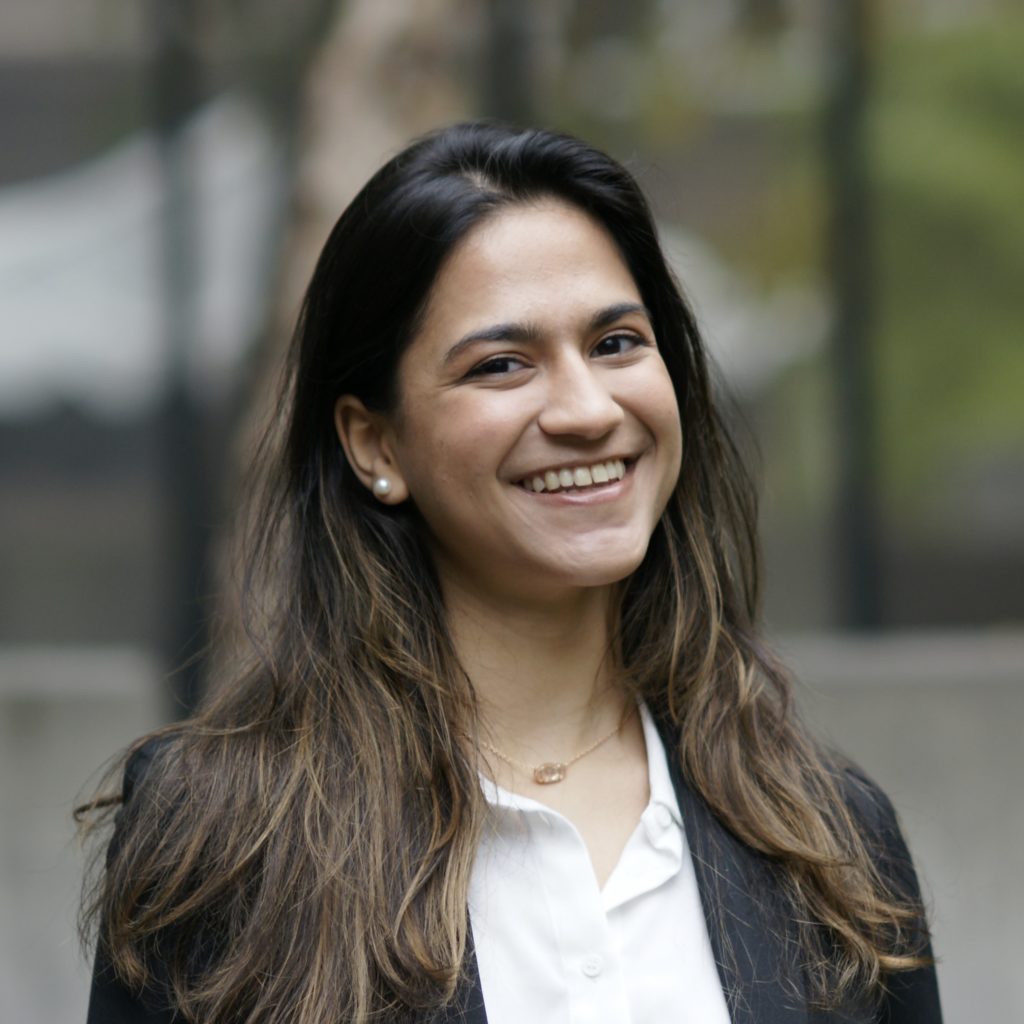 Aditi Ghalsasi is a sophomore studying bioengineering and entrepreneurship through M&T. Outside of BMES, she's involved with the consulting committee on PUBS and does research on campus. In her free time she loves going out with her friends or spending the night in cooking and watching a movie!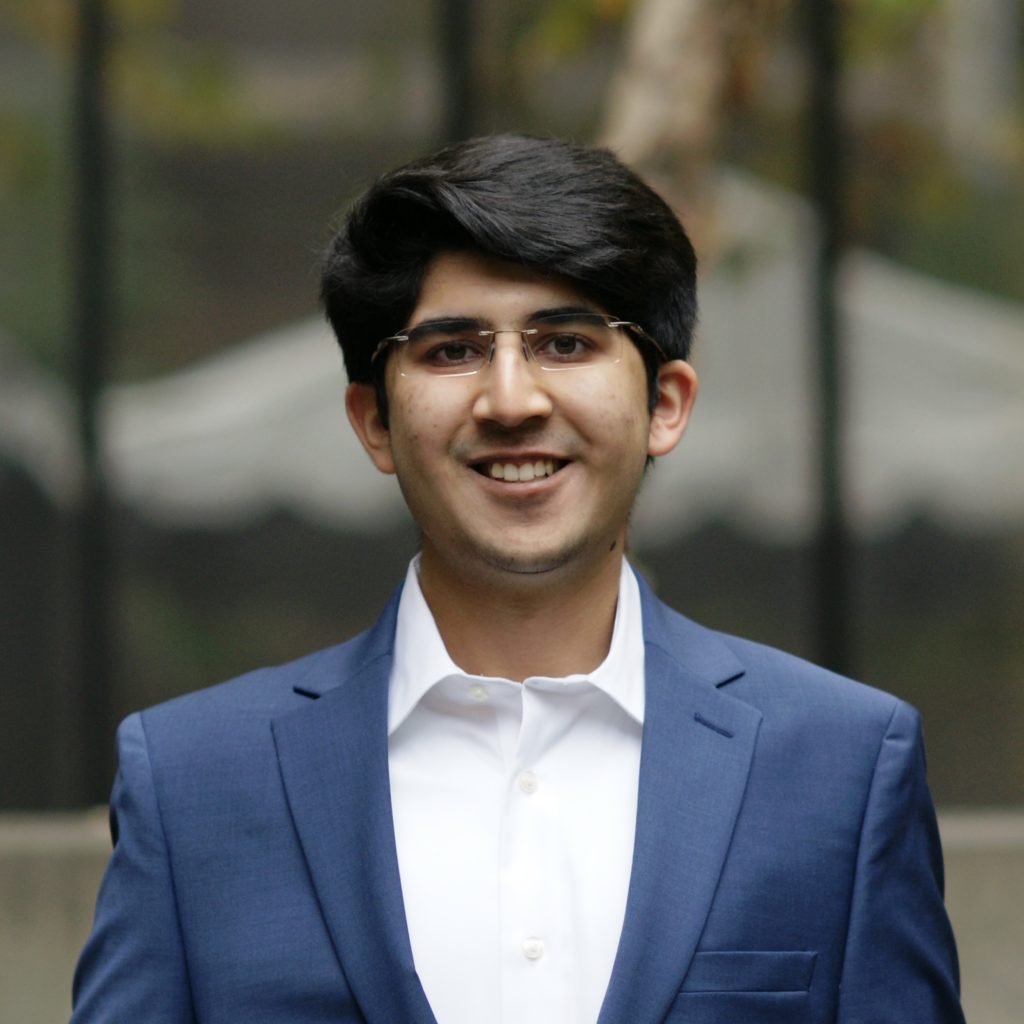 Danish Mahmood is a freshman who is building medical devices and molecular and nanotherapeutics to improve the lives of patients. He has won national and international research competitions, co-authored a paper, and presented at global conferences. Danish is also mentoring young science students to inspire the next generation of researchers and innovators. He is an editor for high school and undergraduate science journals, and he has been a speaker at events promoting youth science. Through BMES, Danish hopes to help organize events that can guide, inspire, and open new doors for the BE students at Penn.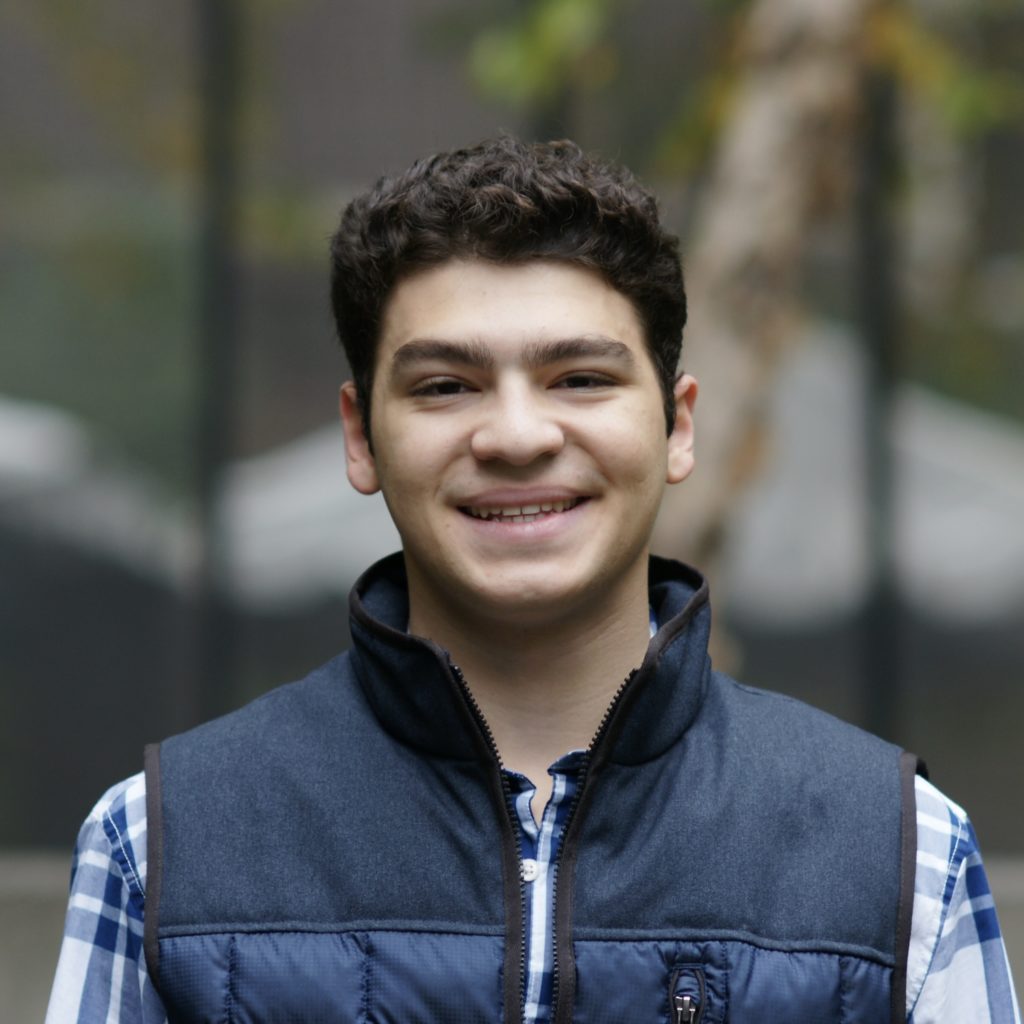 Yousef Elyoussef is a freshman Pre-med student from Houston, Texas, currently studying Bioengineering. Yousef is also a Clark Scholar and is on the Nominations and Elections Council in PSG. Yousef is interested in gene engineering and hopes to do research within this field. In his free time Yousef enjoys playing ping pong, spikeball, and watching Netflix!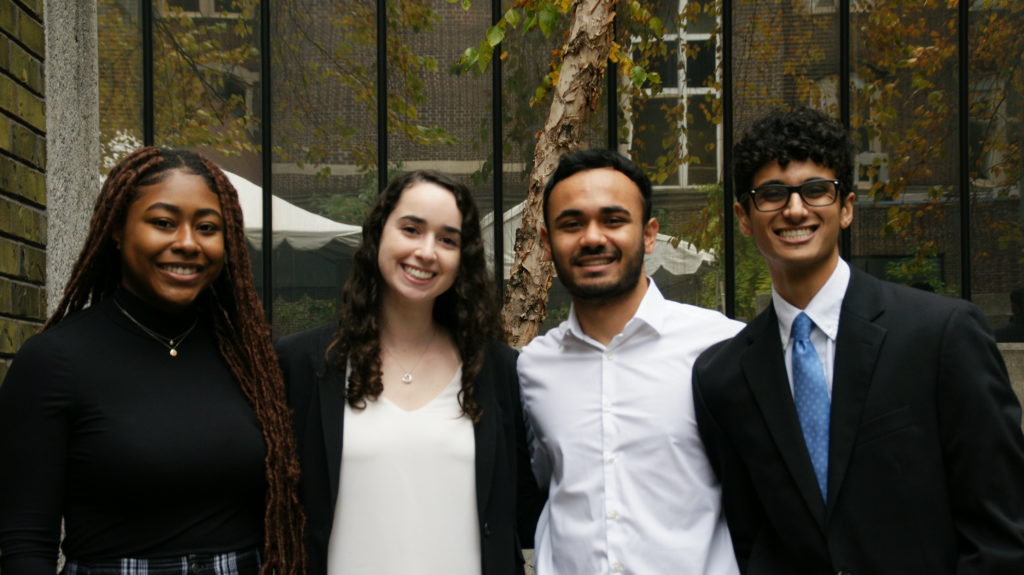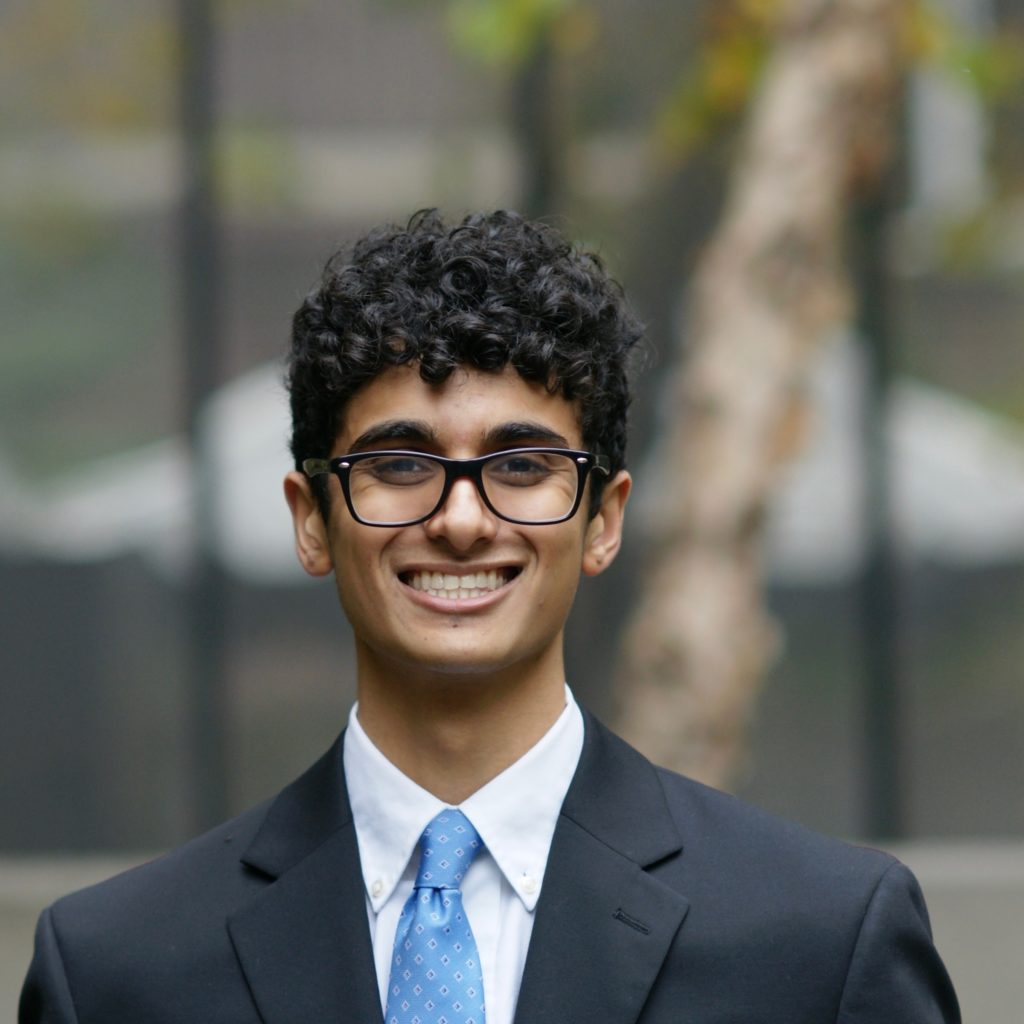 Vice President – Pavan Raghupathy is a sophomore from Dayton, Ohio pursuing a major in Bioengineering and a minor in Engineering Entrepreneurship, with interests in machine learning and imaging. Outside of BMES, he plays Carnatic flute for Penn Sargam and researches in the Witschey lab. In his free time, he enjoys playing pickup basketball and watching the NFL and NBA.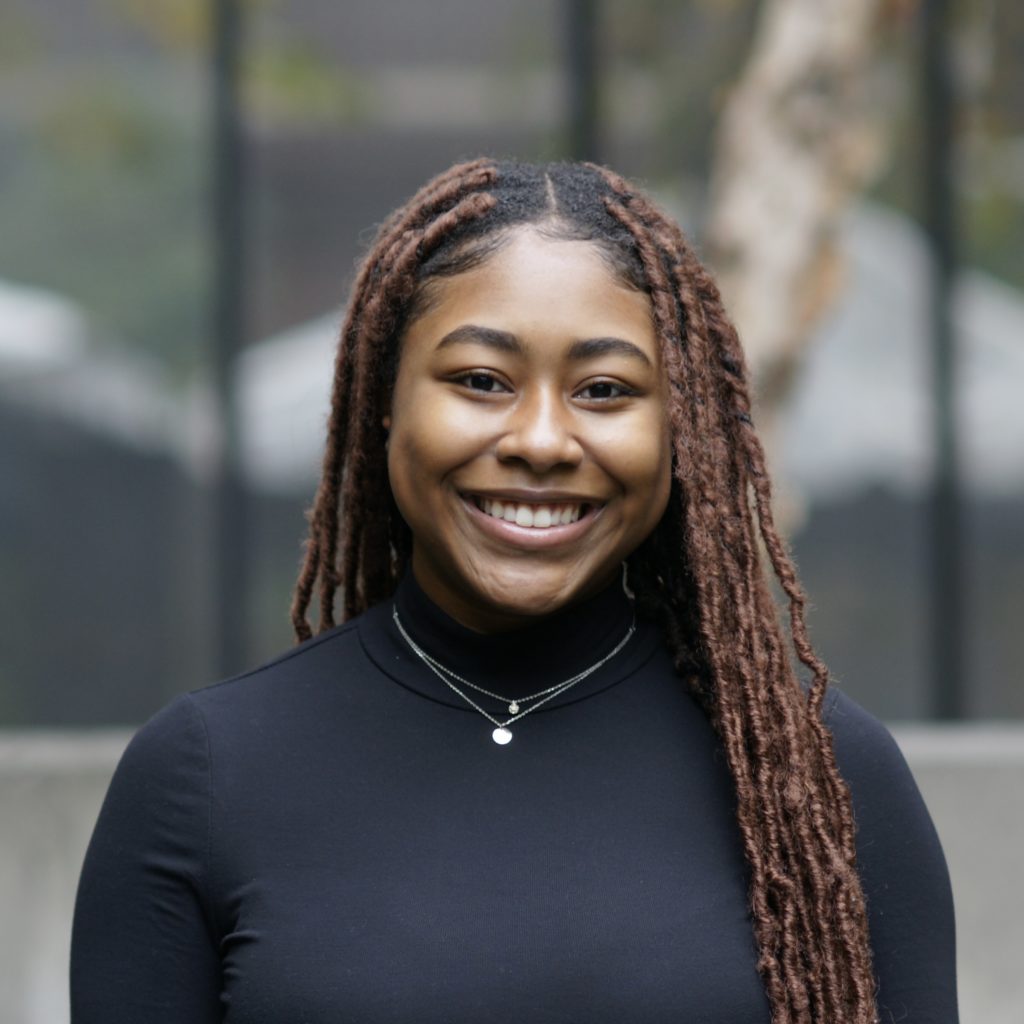 Tifara Boyce is a junior from NYC studying bioengineering, on the pre-med track. She is also pursuing a minor in Hispanic Studies. Besides BMES, she is a member of Penn Women's Biomedical Society as well as the National Society of Black Engineers. In the future, she hopes to gain the skills and experience needed to open a clinic for underserved minorities to receive access to medical care they need.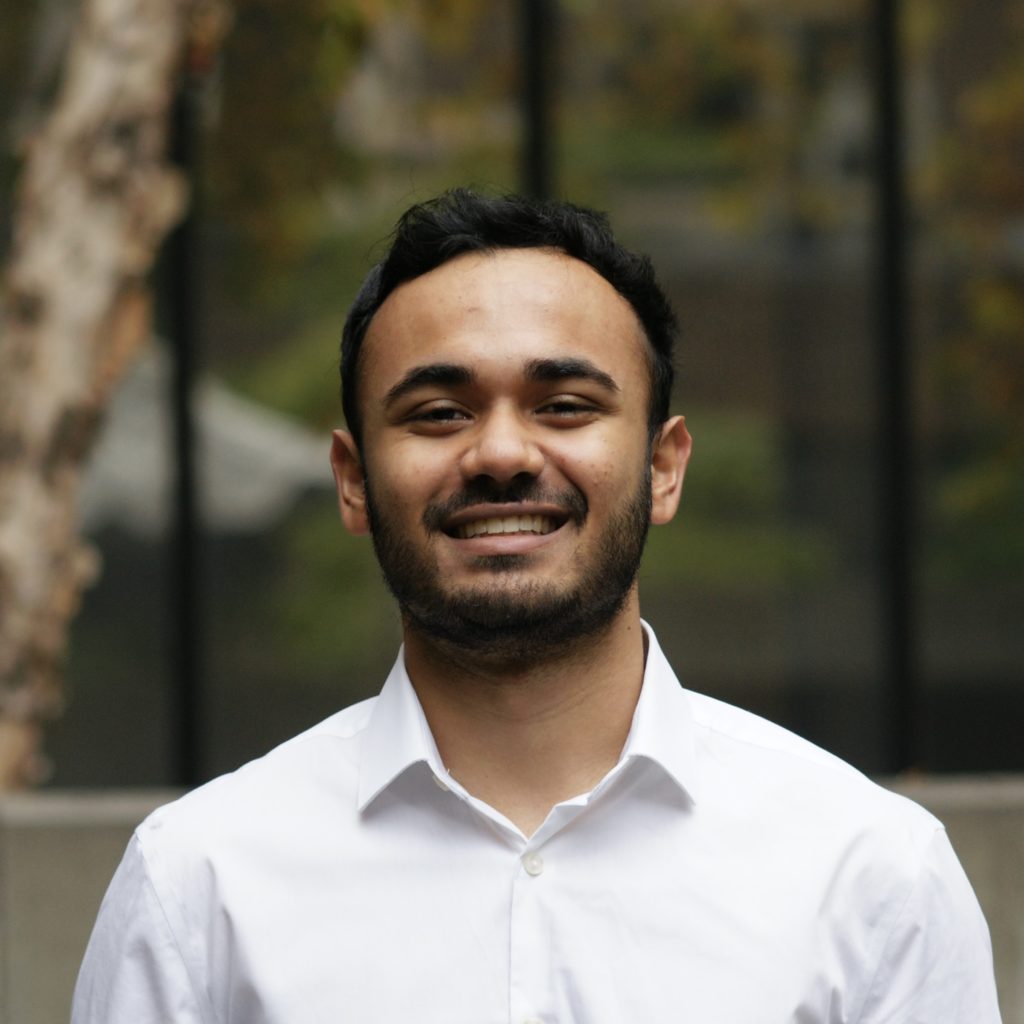 Karan Shah is a sophomore from Rhode Island studying Bioengineering and pursuing a minor in Engineering Entrepreneurship. His interests include the intersection of cancer research and medical devices and how that can be used for the early detection and diagnosis of cancer. Outside of BMES, he is involved in the Penn Undergraduate Biotech Society and the Wharton Undergraduate Healthcare Club. He also plans to join the Issadore Lab this fall to begin his academic research journey.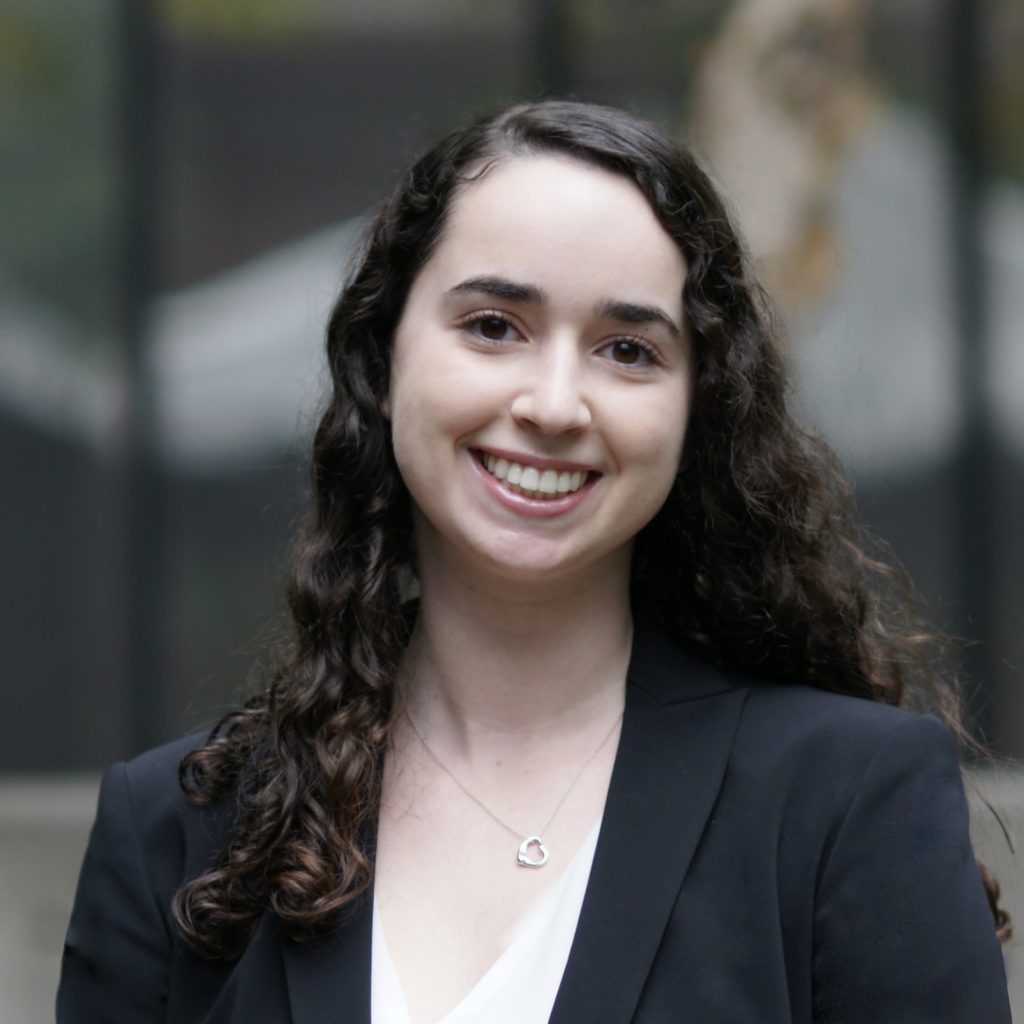 Risa Pollak is a freshman from Fort Lauderdale, Florida studying Bioengineering and is looking to minor in Engineering Entrepreneurship and Mechanical Engineering. Within BE, she is interested in developing of more personalized and precise medical devices. Outside of BMES, she is involved in ADAPT and Penn Dance Company and enjoys traveling, exploring the outdoors, and baking.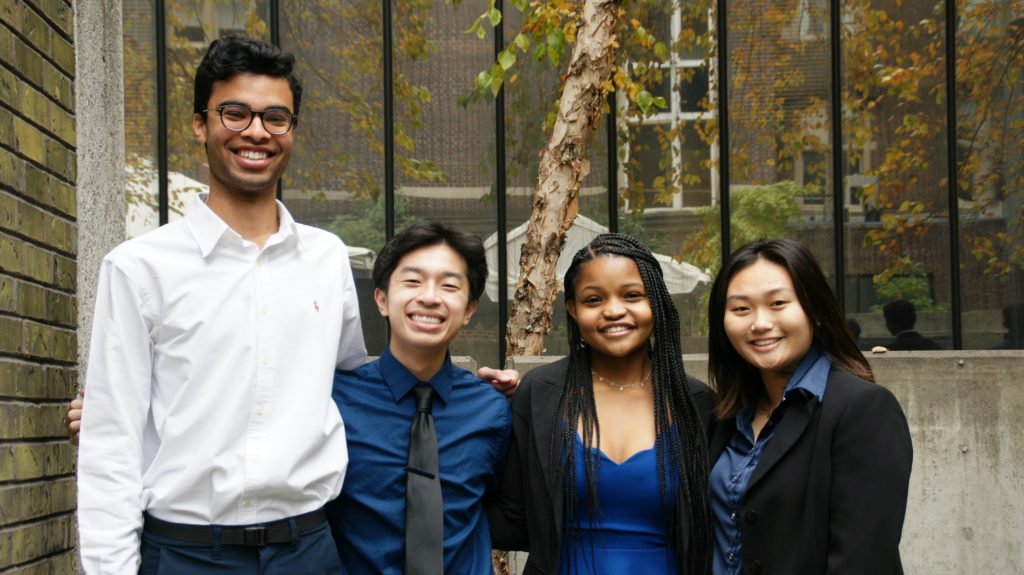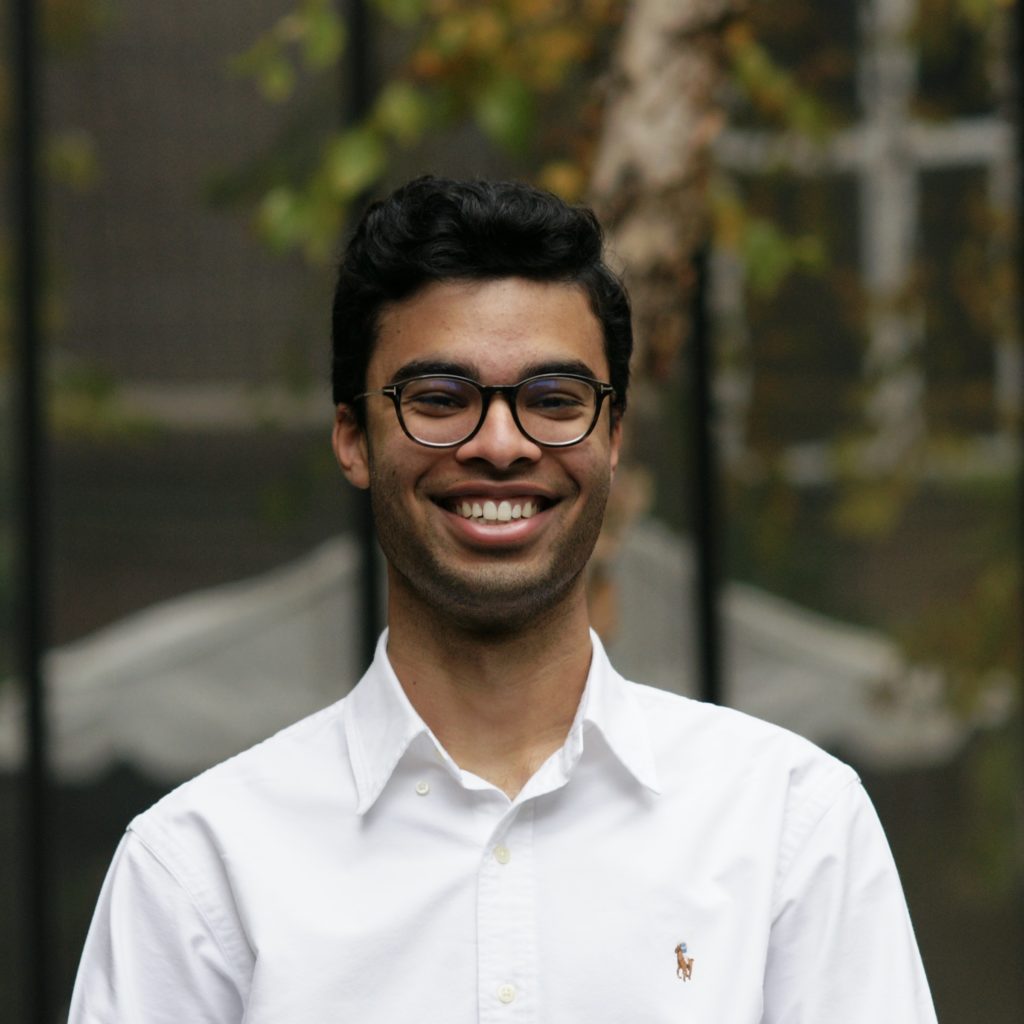 Vice President – Srish Chenna is a sophomore from Delaware studying Bioengineering, interested specifically in medical devices, tissue engineering, and public/global health. Outside of BMES, he is involved in eMed, is an associate editor of the Penn Bioethics Journal, and conducts orthopaedics research on degenerative disc disease. In his free time, Srish enjoys playing tennis and biking, rewatching his favorite shows, and gaining new experiences through travel and food.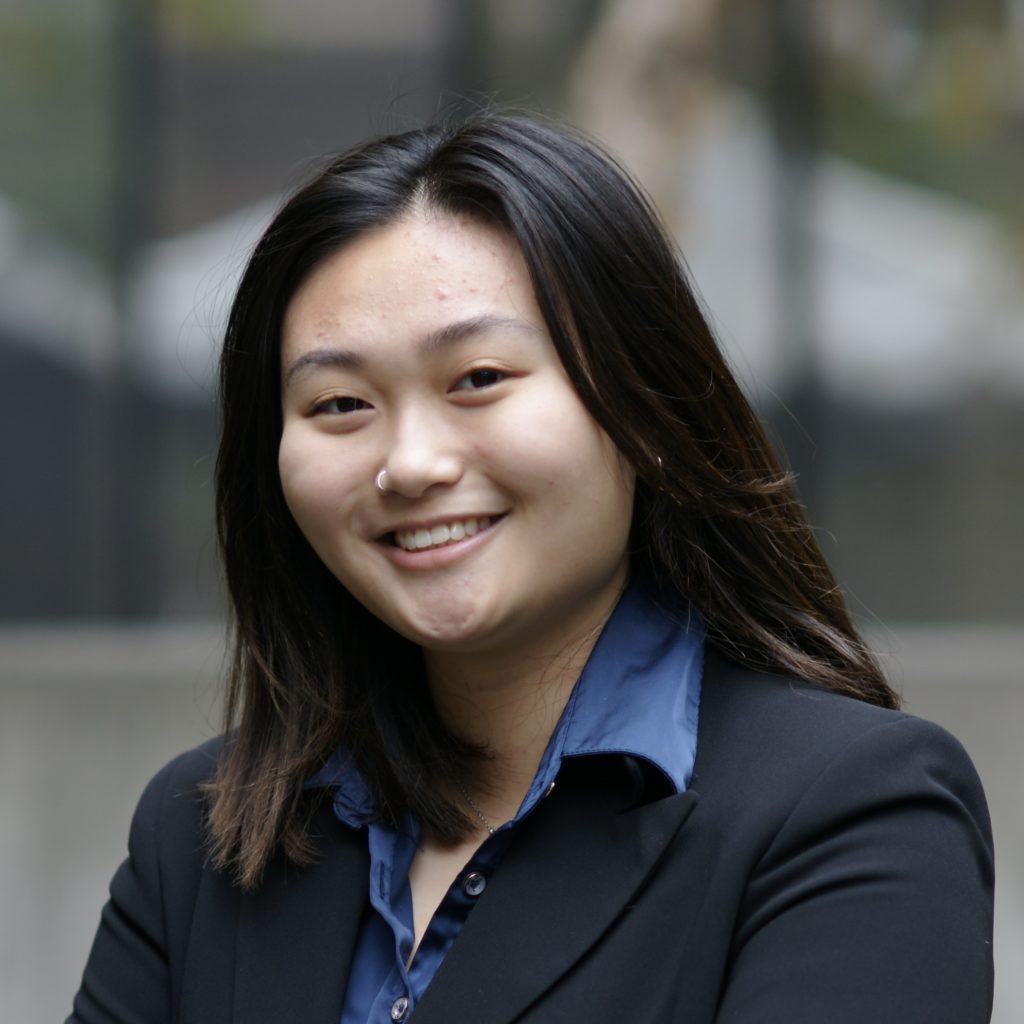 Sharon Zheng is a sophomore studying bioengineering from Maryland. She is interested in nanotechnology, genome editing, and robotics. In her free time, she likes to go on walks, watch tv shows with friends, and crochet.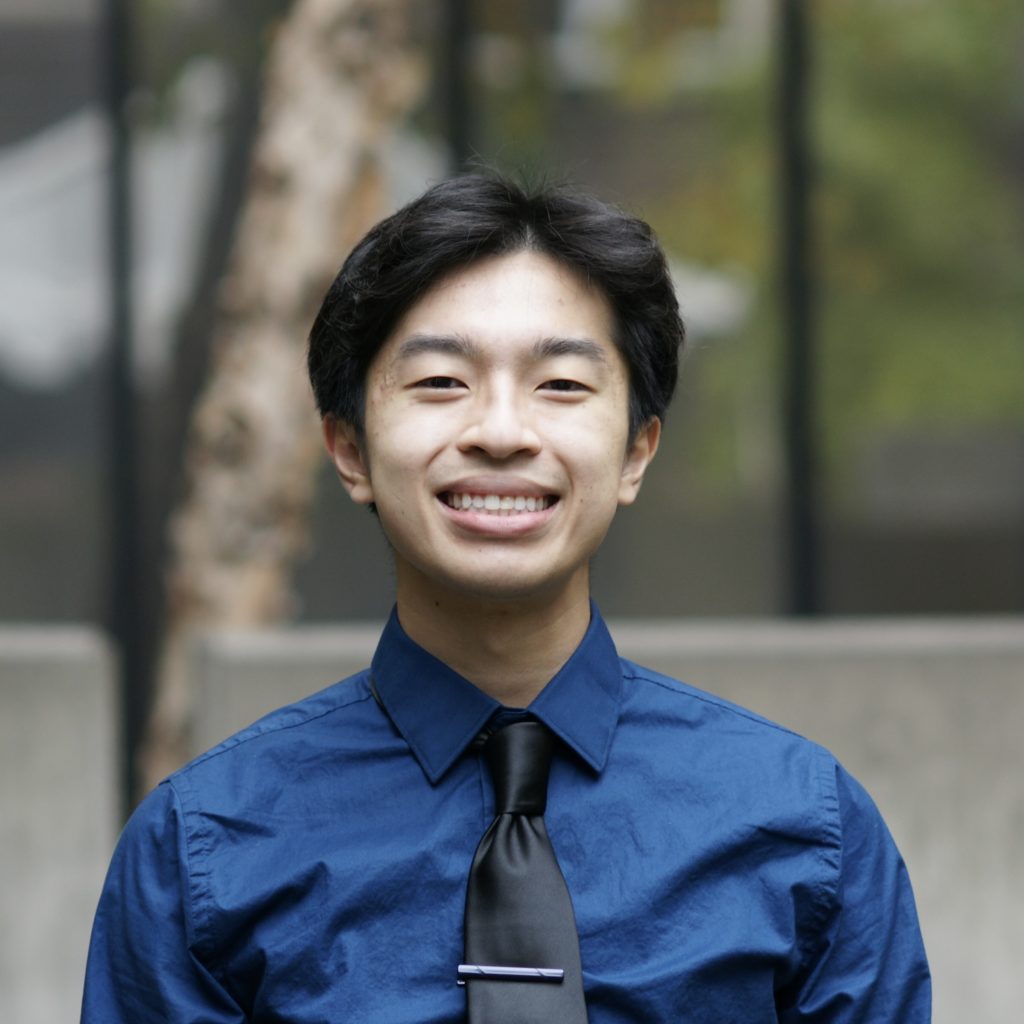 Kalen Truong is a sophomore from Des Moines, Iowa, studying bioengineering on the pre-med track. Along with BMES, he is also in Penn's Vietnamese Student Association, fraternity Phi Delta Epsilon, and does cancer research at CHOP. When he isn't studying, he likes hanging out with friends, singing/dancing, and making people laugh!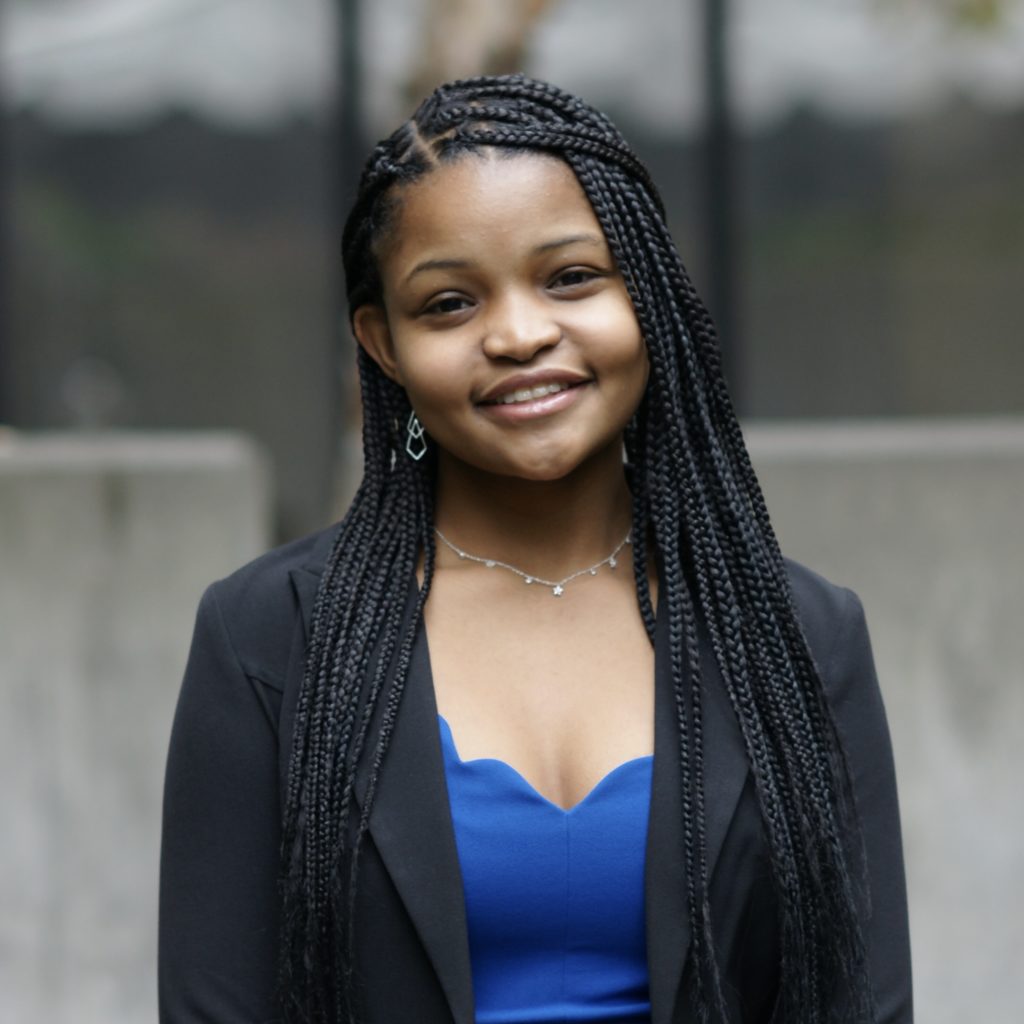 Mckenzie Davis is a freshman from Bethesda, Maryland. In her free time, McKenzie enjoys spending time with friends, exploring Philly, baking, cooking Belizean food, and listening to music. Outside of BMES, McKenzie is involved with USABE and NSBE. McKenzie is passionate about learning new things, education equity, and helping those around her, and she's thrilled to be a part of BMES this year!