BMES Board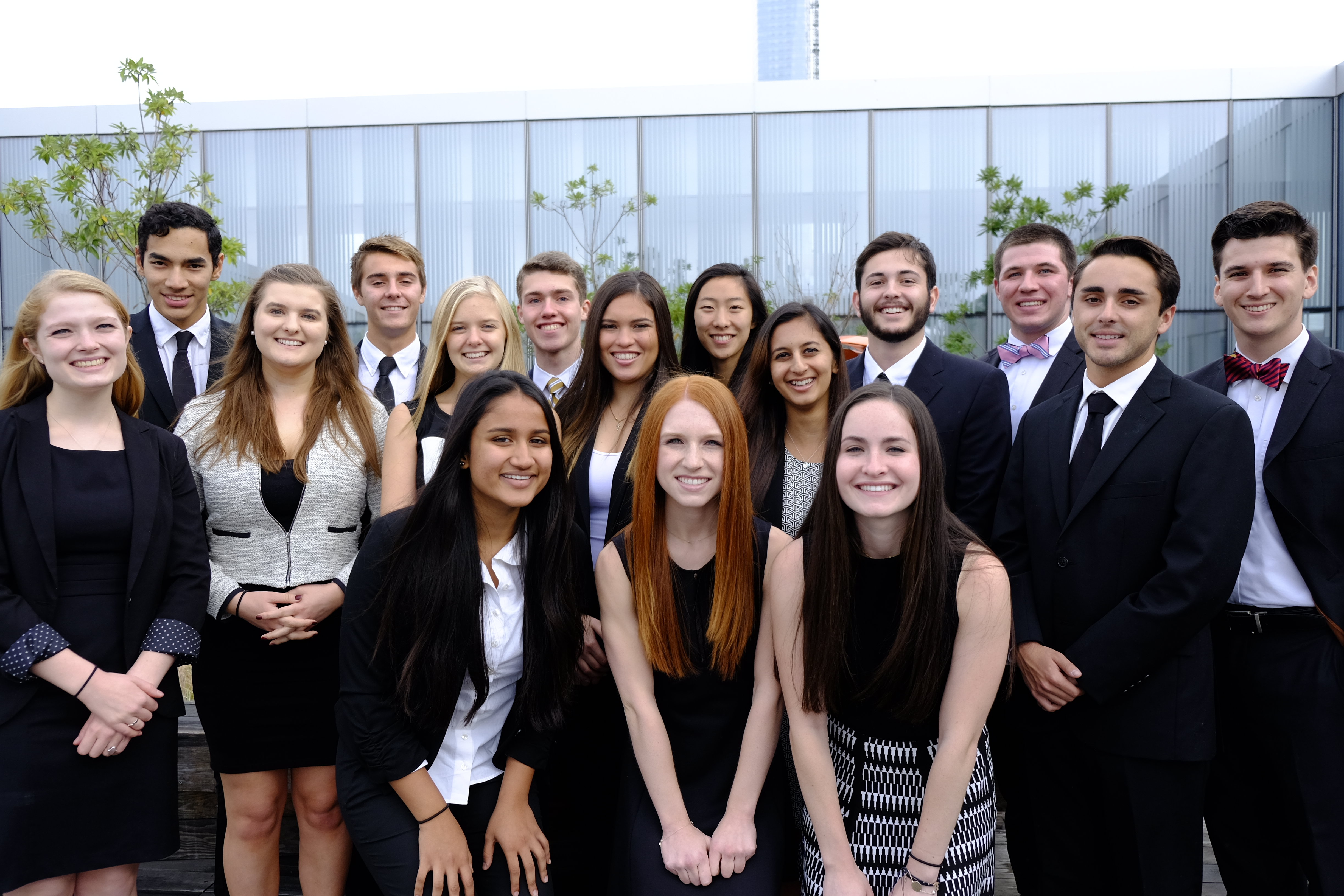 EXECUTIVE BOARD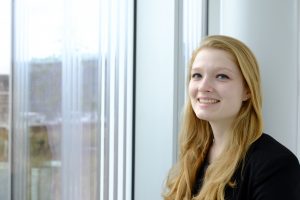 PRESIDENT Shira Rieke '18: Shira joined BMES freshman year as a member of the External Affairs Committee. She is pursuing minors in Engineering Entrepreneurship and Mathematics and is interested in pursuing the business side of healthcare through consulting, finance, or startups. She is very excited to continue to develop BMES as a bridge between students, faculty, and industry representatives and to help bioengineering students explore the opportunities available at Penn. Feel free to contact her at pennbmes@gmail.com with any questions or requests related to the UPenn chapter of BMES.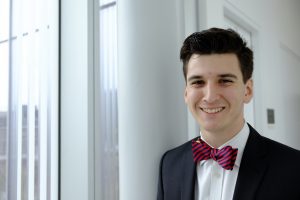 EXECUTIVE VICE PRESIDENT Gabe Montoya '18: Gabe is a junior in bioengineering with interests including regenerative medicine, clean energy, and entrepreneurship. Having joined BMES Board his freshman year, he is excited to now serve as the Executive Vice President. While at school, he enjoys mild exercise, avoiding problem sets, and being part of the best club at Penn.
TREASURER Nick Stiansen '18: Nick is a Junior studying Bioengineering and looking to continue his education in Mechanical Engineering. Nick has focused his studies on medical device design and modeling while studying spine pain in a research lab on campus. In his free time, he enjoys jamming out on his ukulele and searching Philadelphia in a quest for the best cheesesteak.
---
INTERNAL AFFAIRS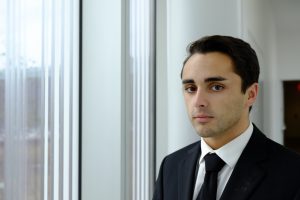 VICE PRESIDENT Harry Troché '19: Harrison is a sophomore on the Internal Affairs Committee, pursuing a bachelor's degree in bioengineering with a minor in engineering entrepreneurship. He is most interested in molecular engineering and biomechanics. Following graduation, he hopes to go on to either work in the biomedical device field or to pursue a career in consulting. Outside of the classroom, he can be found running along the Schuylkill River or sailing on the Penn sailing team. Harry is excited to explore the field this year with the BMES board.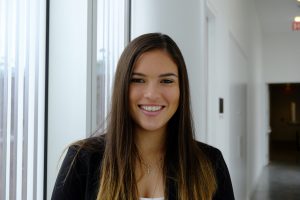 Carolina Ferrari '19: Carolina is an international sophomore in Bioengineering who is also pursuing minors in Math and Engineering Entrepreneurship. She is particularly interested on Therapeutics, Drug Delivery and Nanomedicine, but is looking forward to explore the field of Cellular/Tissue engineering. Outside BMES, she is involved with Wharton Latino as part of its philanthropy committee, and she also works as a research assistant in Tsourkas Lab. If you don't find her preparing for a midterm, she is either running on the Schuykill River Trail, catching up on a TV series, or playing table tennis.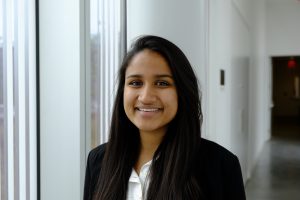 Alisa Bhakta '20: Alisa is a freshman Bioengineering student planning to minor in Engineering Entrepreneurship and Math. Her main interests within bioengineering lie in tissue and cellular engineering, and she hopes to pursue undergraduate research in those fields. Outside of BMES, she is involved with the Daily Pennsylvanian and Penn Electric Racing and enjoys playing water-polo, trying new foods, and traveling.
---
EXTERNAL AFFAIRS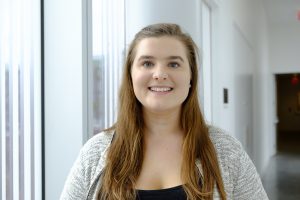 Ali Marcus '19: Ali is a sophomore studying mechanical engineering, with minors in computer science and engineering entrepreneurship. She conducts rehabilitation robotics research at Penn Medicine, and is a member of Venus (Ultimate Frisbee club team) and the IAA. Ali took a gap year to live in San Diego and work at a biotech startup (alongside enjoying the Pacific, the outdoors, and vegan burritos). A recent wanderlust, she has been to six countries in Southeast Asia, and aspires to integrate travel throughout her career.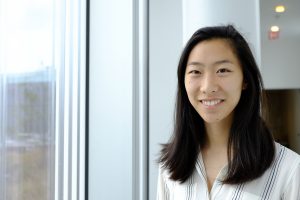 Shelly Teng '19: Shelly is a sophomore from the Chicagoland area pursuing a bachelor's in bioengineering. As a pre-med, she hopes to use her bioengineering background to better understand how it applies to healthcare. She loves going on medical service trips abroad and hopes to do a lot of engineering volunteer work after graduation. In her free time, Shelly also enjoys being outdoors, climbing, and is probably always thinking about food.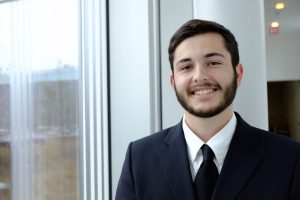 Evan Paregol '20: Evan is a freshman in bioengineering from Maryland. He is interested in neuroscience and the environment. He is thinking about pursuing a minor in cognitive science and would like to conduct research at Penn. When Evan is not busy panicking about exams, he likes to travel and explore new places.
---
MARKETING AND TECHNOLOGY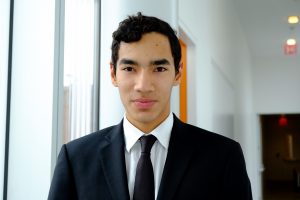 VICE PRESIDENT Alfredo Tovar '19: Alfredo is an international sophomore from Panama. Apart from majoring in Bioengineering, he's  minoring in Engineering Entrepreneurship and completing a Master's in Biotechnology. His main interests within BE are Bioengineered Therapeutics, Drug Delivery, and Nanomedicine, and currently works as a research assistant at Cormode Lab. He enjoys running, playing tennis, and exploring the city. Usually found drinking Red Bull.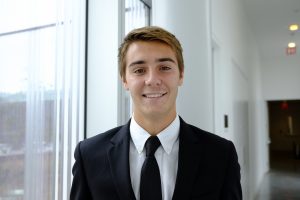 Mitchell Poynter '20: Mitchell is freshman in bioengineering from Tipp City, Ohio. He is excited to be a part of the Marketing and Technology committee. While at Penn, Mitchell plans on pursuing a minor in Engineering Entrepreneurship and is interested in the medical device industry and genomics. He also has a passion for distance running, as he is member of the cross country and track and field teams here at Penn.
---
OUTREACH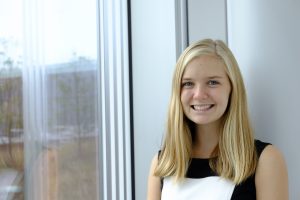 VICE PRESIDENT Olivia Teter '19: Olivia is a sophomore bioengineering student planning to minor in nanotechnology. From the wide breadth of sub-disciplines in bioengineering, she plans to pursue a path in tissue engineering. She has been pursuing this interest with her work in Dr. Meaney's traumatic brain injury lab. Olivia is especially excited to be leading BMES's Outreach Committee and to help Penn's bioengineering community by bringing together students, faculty, and administration.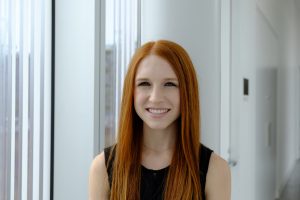 Katie Simms '20: Katie is a freshman from Scottsdale, Arizona studying bioengineering with interests in neural systems and cellular, tissue, and genetic engineering. She is also planning on studying economics and hopes to pursue a path that combines both business and engineering. Along with BMES, she is a member of the Penn Appetit Social Impact Committee, the Coffee Club, and the Ware House soccer team. She is very excited to be serving on the BMES Outreach Committee, working closely with the Penn students and faculty as well as the outside community.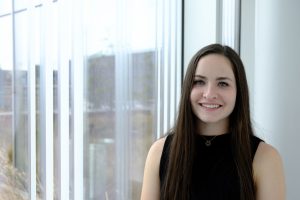 Arielle Stern '20: Arielle is a freshman in bioengineering from Westchester, NY. She is fascinated by tissue engineering and drug delivery mechanisms, and hopes to get involved in research at Penn in the near future. Arielle is also interested in pursuing a minor in math or economics. In her free time, Arielle enjoys running and exploring great restaurants around Philly.
---
SENIOR ADVISORS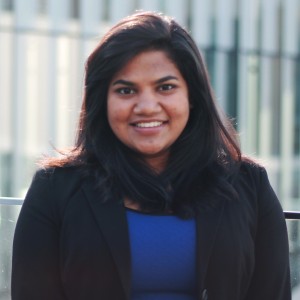 Sushmitha Yarrabothula '17: Sushmitha is a senior in Bioengineering from Hoover, AL. Interested in aspects of both engineering and medicine, she is still trying to figure out what exactly is — or better yet, isn't — Bioengineering. She joined BMES during her freshman year as the Chair of Internal Affairs and hopes to continue discovering the vast field, one Insomnia Cookie-laden event at a time.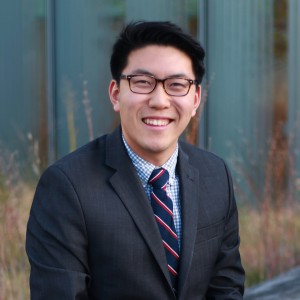 Young Shin '17: Young is a senior from Perkasie, PA and was a former Freshman Representative, Vice President of Marketing, and Executive Vice President. Along with BMES, Young is an active member of Sigma Phi Epsilon and Men's Club Volleyball. In engineering, he is interested in biomechanics and design and hopes to apply his knowledge in the industry or medical device field. He enjoys free food, long walks on the beach, and getting large at Pottruck.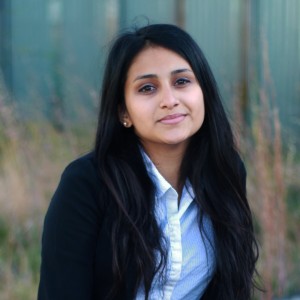 Akshatha Bhat '17: Akshatha has been involved with BMES since her freshman year, first as a Freshman Representative, VP of External Affairs, and then as Treasurer. She finds the neurological side of bioengineering especially fascinating, and is also interested in business and pursuing minors in Engineering Entrepreneurship and Math. She hopes to go into consulting or the pharmaceutical industry, and has learned a great deal about both by being a part of this organization.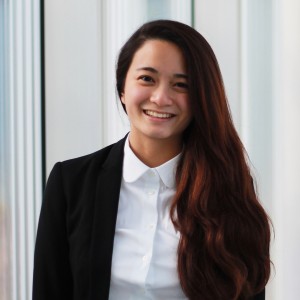 VICE PRESIDENT Fiona La '18: Fiona is a senior from Seattle, WA. She is pursuing a BSE in Bioengineering and Computer Science and submatriculating into Bioengineering. She is excited about the growing intersection between CS and BE and wants to use her education to make affordable healthcare more accessible to everyone. Outside of BMES, Fiona is involved with Circle K, Relay for Life, and cardiovascular research at the Rader Lab.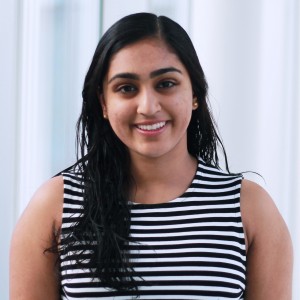 Priyanka Ghosh '17: Priyanka is a senior in the M&T program also pursuing a minor in Math. She hails from Bloomington, Indiana. Originally drawn to Bioengineering because of an interest in medical devices, she is excited to be part of  BMES and help to put on events that teach her and fellow students more about the field. She loves to travel, and in her spare time, enjoys being part of Penn's Synchronized Swimming team, writing for Stamped (Penn's travel magazine), and watching the Mindy Project.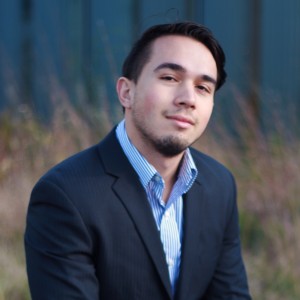 Jordan Montero '17: Jordan is a senior in bioengineering from Holbrook, New York. He is currently pursuing minors in both engineering entrepreneurship and math. Jordan is interested in pursuing a law degree post graduation, as well as a career in patent law or the consulting industry. He hopes to continue building lifelong connections and friendships while being a part of this organization, as well as benefiting Penn's bioengineering students and the overall engineering community.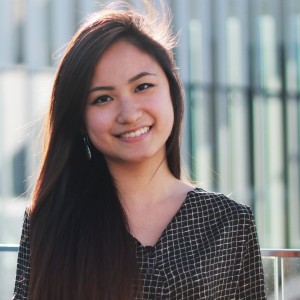 VICE PRESIDENT Ingrid Lan '17: Ingrid is a senior majoring in Bioengineering and minoring in Computer and Information Science. She has research experience in traumatic brain injury, optical spectroscopy, and cell engineering, but is just as captivated by other subfields of Bioengineering. Following graduation, she hopes to pursue a Ph.D. in Biomedical Engineering and to continue striving for innovation by integrating computer science into biomedical research.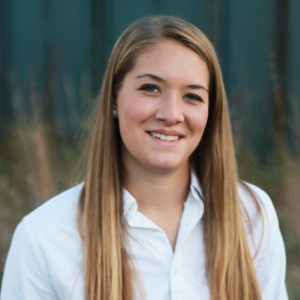 Lisa Sesink-Clee '17: Lisa is a senior bioengineer from Wyckoff, New Jersey. She joined BMES as a sophomore as a member of the Internal Affairs Board. She is a javelin thrower on the track and field team, which has spurred her interest in biomechanics and injury mechanics. She is also pursuing a minor in mechanical engineering and planning to submatriculate in BE. Upon graduation, she hopes to combine these interests to work in industry, developing and improving joint replacements.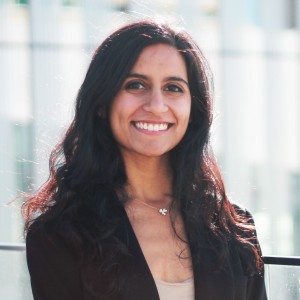 Shriya Mantry '17: Shriya is a senior member of the Internal Affairs committee, pursuing a bioengineering degree with an economics major. She hopes to work in the consulting industry after college, but then head towards a healthcare management career. When not busy with school, she can be found having Chipotle or going to Franklin Fountain for ice cream.